Shampoos are used by both men and women, but no one wants to damage their hair. But it depends on your use, your hair, and your shampoo. It is said that shampoos that contain sulphate damages your hair more than sulphate free shampoos. But is this true do they damage your hair?
The FDA (Food & Drug Administration) EU & Health Canada has already come to a common conclusion that sulphate does not damage your hair. But still, some experts in the cosmetic industry believes that sulphate can dry your hair, which can damage your hair mostly when you have coloured your hair.
Sulphate is not that harmful as it is showcased it can be irritating to your skin, sulphate can destroy the oil layer of your hair which leads to dry and prone to an allergic reaction.
Those who are having sensitive skin sulphate free shampoo can be good to you. Here we have shortlisted some best sulphate free shampoos according to our experts.
Sulphate Free Shampoo for Smoother & Silkier Hair
Vichy Dercos Sulphate Free Shampoo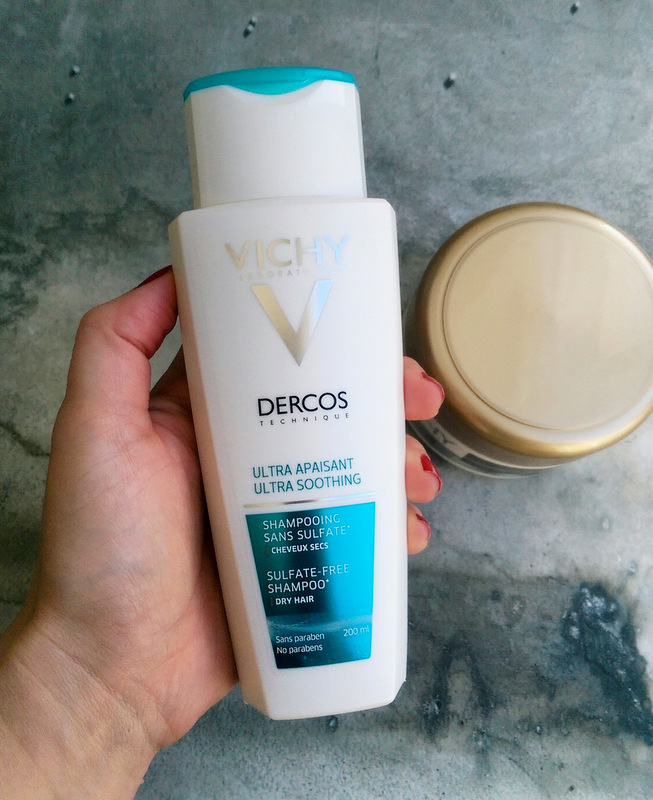 It is made for the sensitive scalp for both men and women both. It cleans and purifies the scalp when used on dry hair. It is a scalp soothing shampoo, it relaxes your scalp. A sulphate free shampoo for men and women.
How to use: You need to massage gently on your wet hair and then rinse it with warm water.
WishCare® Fermented Rice Water Shampoo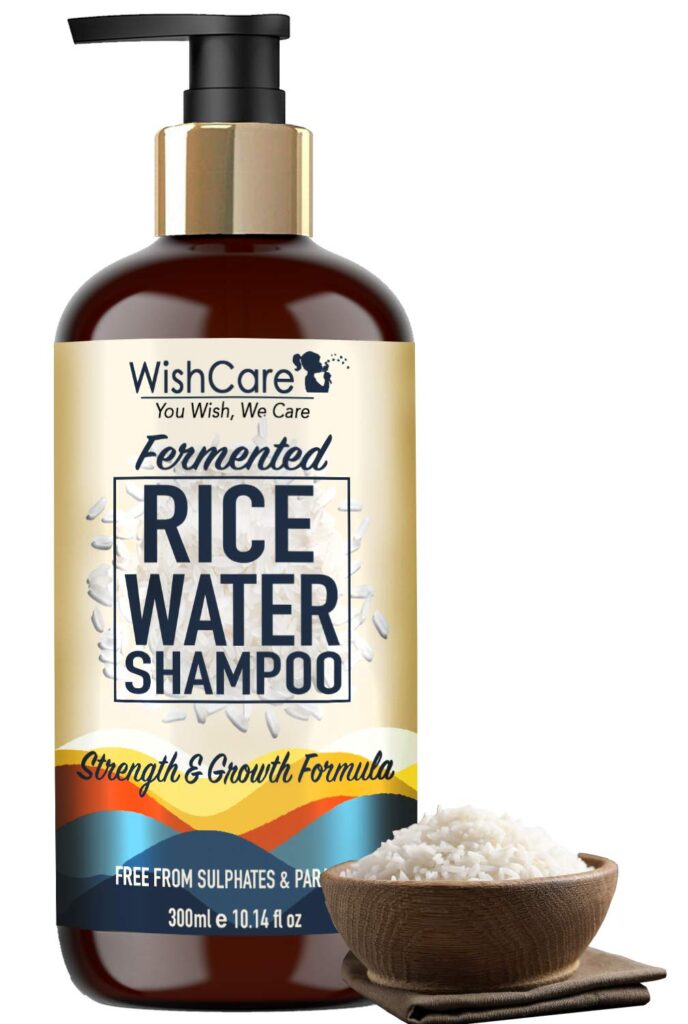 You can use this shampoo regularly, and it is suitable for all hair types. The shampoo is blessed with natural ingredients formulated for damaged, brittle, weak hair that promotes strengthen your hair by cleaning your scalp.
How to use: Apply on wet hair massaging it with your fingertips for a couple of minutes. Shampoo two times and rinse with cold water. Use less shampoo and more water to spread it across your scalp, it does not foam much as it is sulphate free shampoo.
Coccoon Sulphate Free Shampoo for Men & Women

This shampoo contains 5 oil (Argan, Camellia Seed Oil, Green Tea Seed Oil, Sunflower Seed Oil and Sweet Almond Oil) Milk protein that repairs your hair, Pro-Vitamin B5 for thickening and making your hair strong. It is a great sulphate free shampoo for men and women.
How to use: Apply this shampoo on damp hair, massaging your scalp for few minutes till it rinses completely in the shampoo. If you are looking for good results, then you should look for Coccoon hair mask and Coccoon hair serum. Made in India.
Pilgrim Hair Care Kit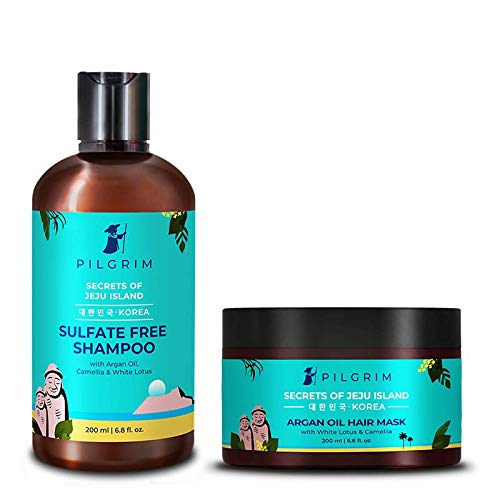 Pilgrim Hair Care Kit | Sulphate Free Shampoo helps avoid splitting ends and improves the softness and good nutrition of your hair. The rich in nutrients promote your scalp to grow hair. It fights hair fall, reduces split ends, makes your hair stronger.
How to use: Apply shampoo to your wet hair giving massage gently with your fingertips, then take a hair mask apply it to your hair roots to the tip, keep it for 5-10 min. Rinse with water you will feel softer hair, best use on a daily or alternate day basis.
OGX Ever Straightening Keratin Sulphate Free Shampoo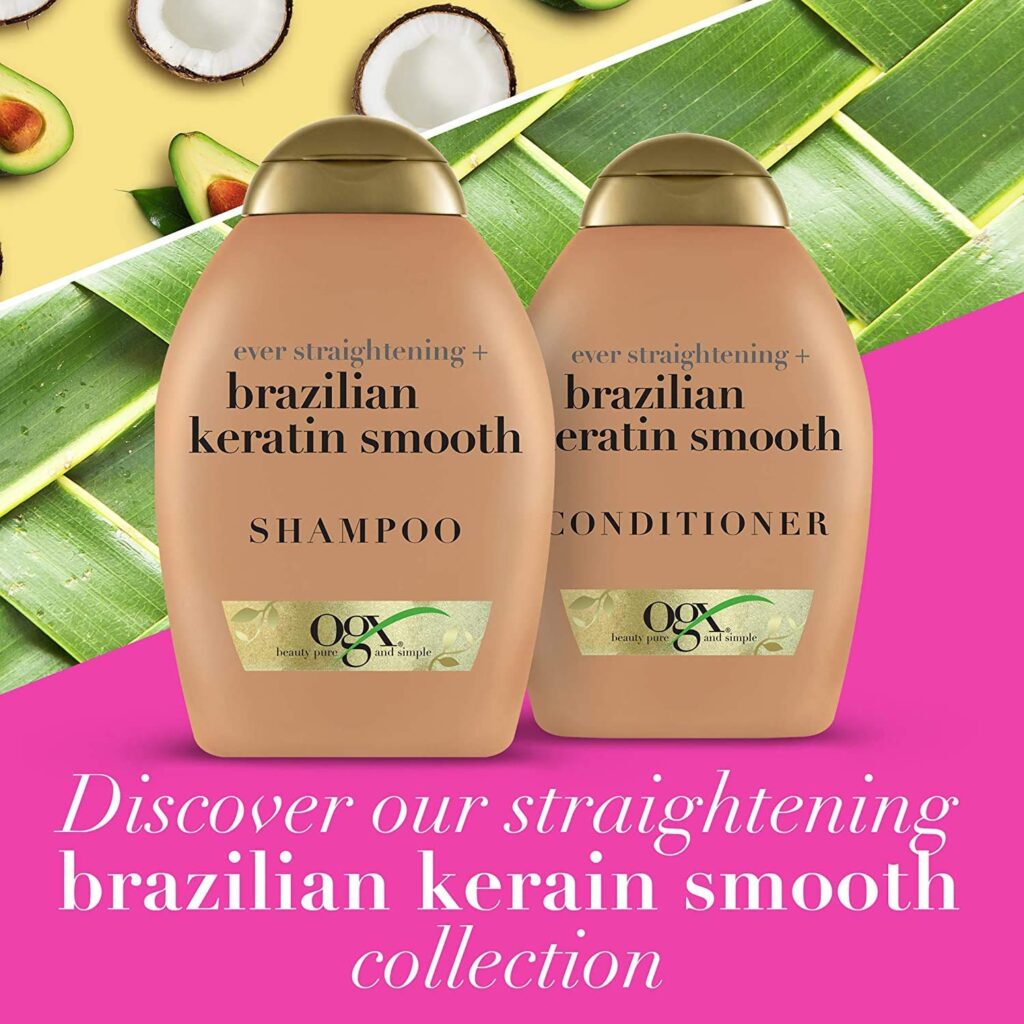 This combination is full of great goodness for your hair. The shampoo is fully packed with super ingredients with coconut oil, keratin proteins, avocado oil and cocoa butter it will make your hair happy. It's a great shampoo for dry and damaged hair.
How to use: Apply this shampoo on damp hair, massaging your scalp for few minutes till it rinses completely in the shampoo. After you are done with shampooing apply the conditioner to your hair wait for 3-5 min and then rinse with normal water.
L'Oreal Paris Evercreme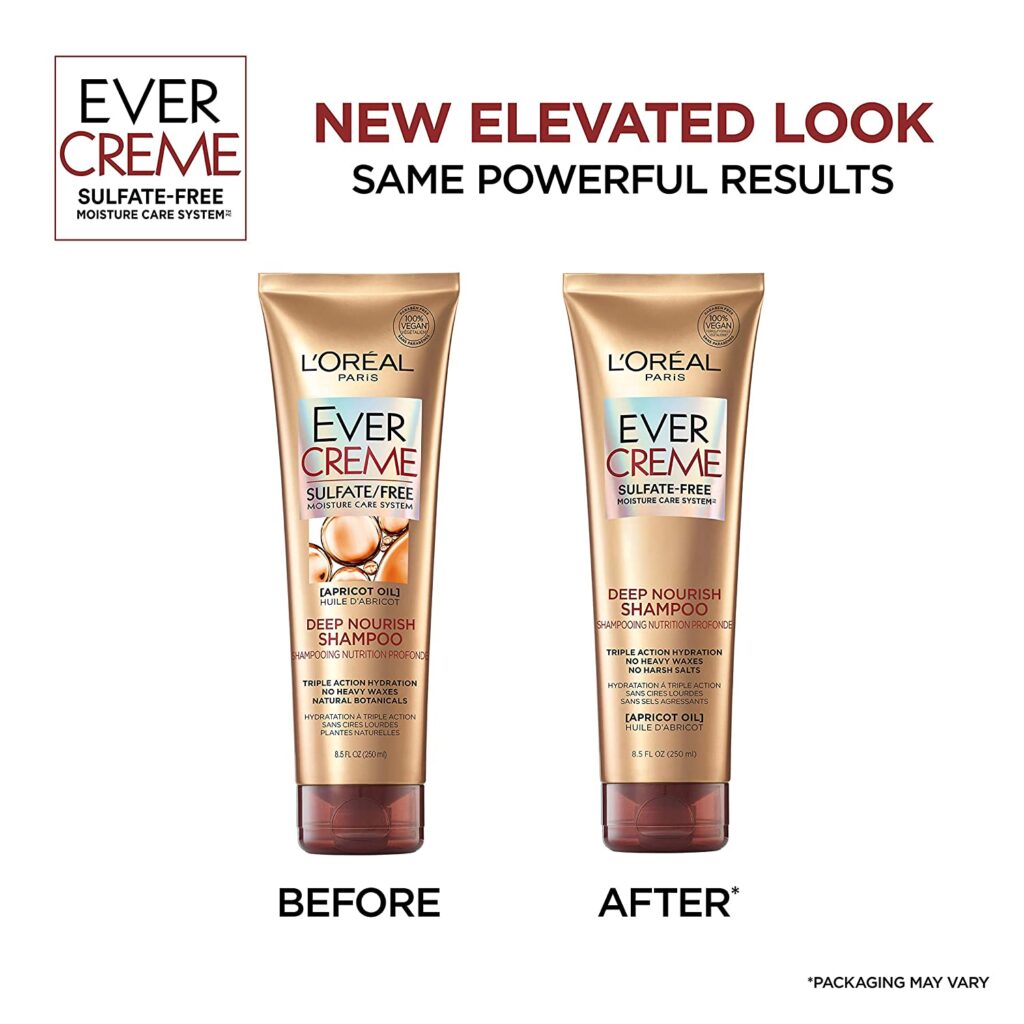 After the first use of EverCreme Deep Nourish Shampoo your hair will look healthier. It will cleanse your brittle hair, giving a silkier touch with deep moisturizing them.
How to use: Apply to soaked hair and gently rub into a dense lotion. Simply wash. After that, apply the EverCreme Deep Nourish Conditioner. Use in combination with EverStrong Break Proof Lotion.
Read More – Scalp Scrub: What are the Benefits, Products and their use for Healthy Strong hair
mCaffeine Coffee shampoo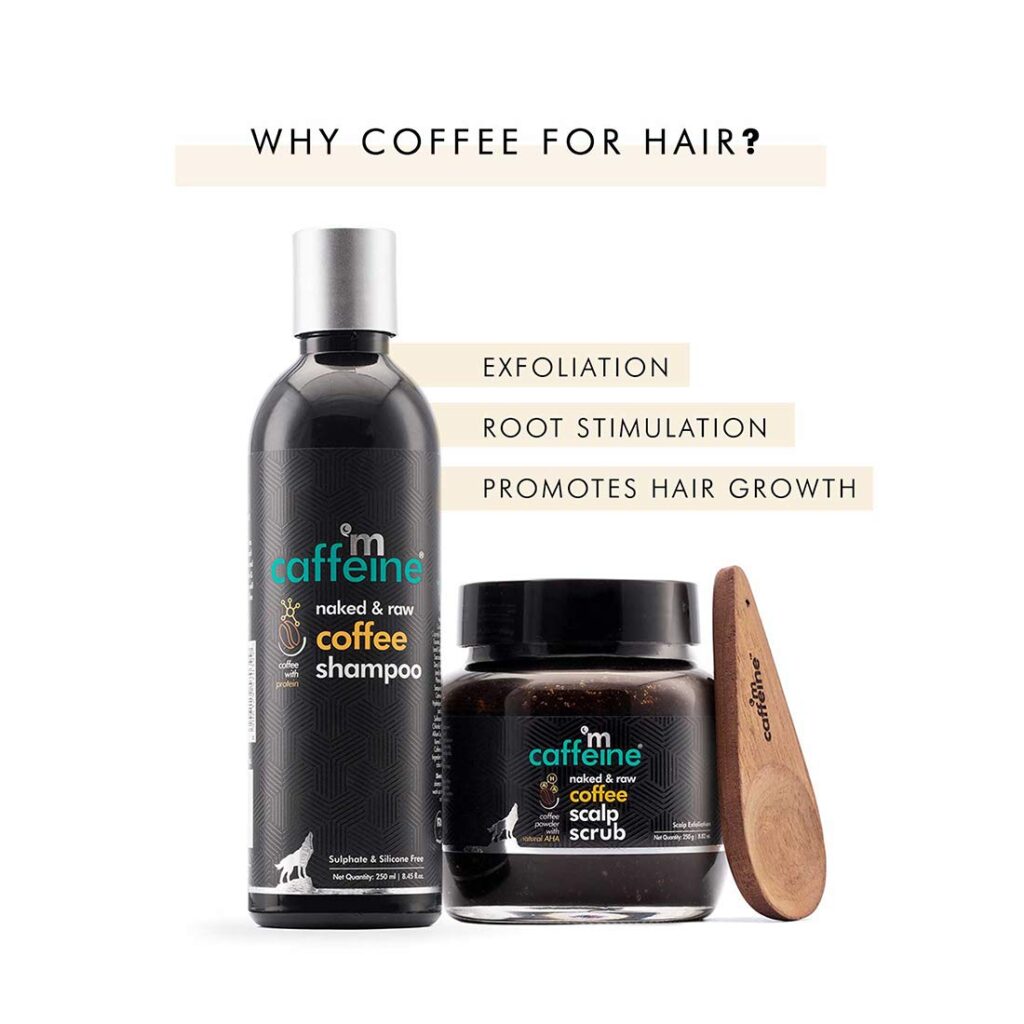 A great shampoo with Natural AHA & Argan Oil with sulphate and silicon free for all hair types. It is rich in antioxidants, it cleanses your hair deeply and strengthens hair shafts. It is easy to wash shampoo gives great shine and nourishes your hair.
How to use: Wet the scalp divide it into 2 sections, and then apply the scrub in those parts. Massage in a circular motion, take shampoo on your palms apply to your hair give it a gently rub, and rinse with water.
UPAKARMA Black Seed Onion Shampoo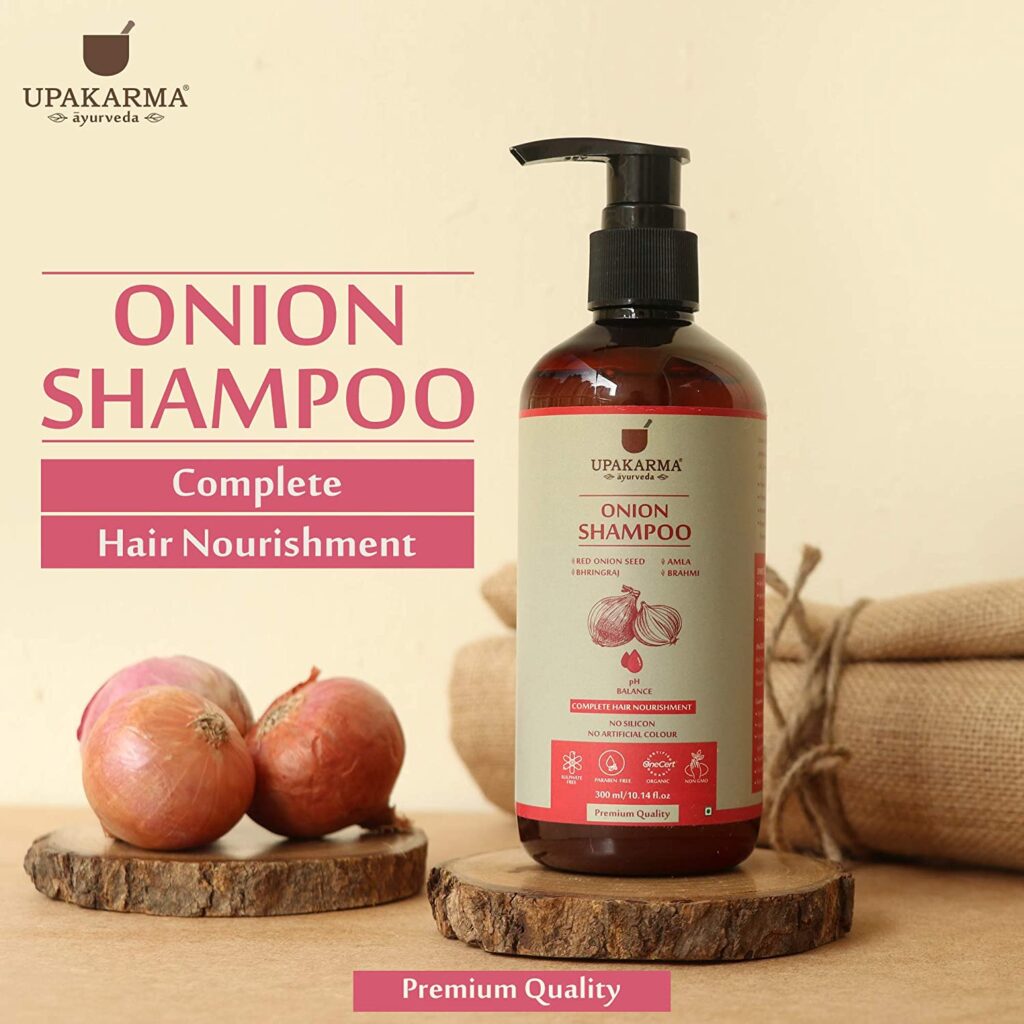 It contains rich nutrients, Vitamin E that make your hair healthier and nutrients. It makes your hair strong re-grow your lost hair and reduces hair fall. The shampoo is completely free from silicone, paraben and sulphate.
True Frog Shampoo for Curls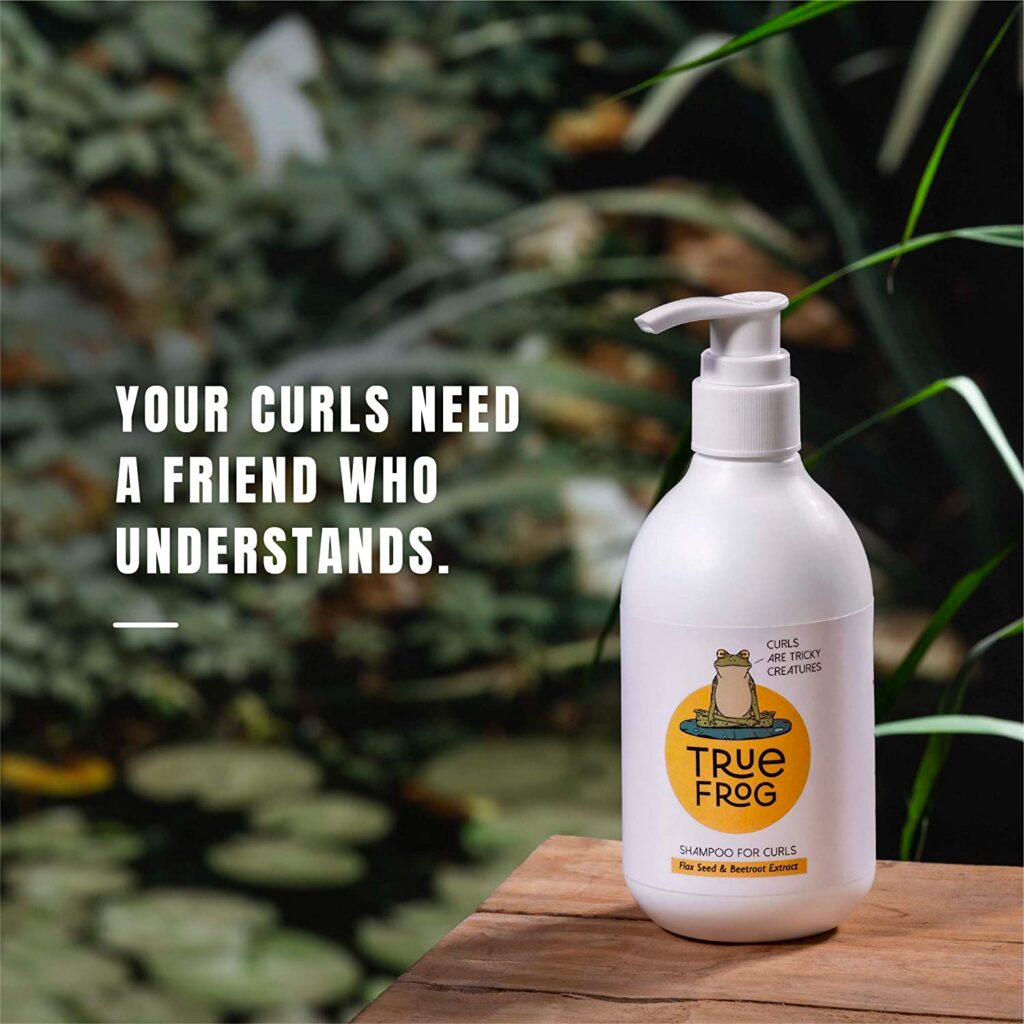 As the name denotes the shampoo is good for girls with curly hair to keep their hair in control. It contains chia seeds that maintain the natural texture of your hair and controls frizz. The Quinoa proteins give shines your hair, gives protection from colour, and restores protein. Beetroot Extract hydrates hair shields it from heat and prevents colour fading.
Organic Harvest Mango Shampoo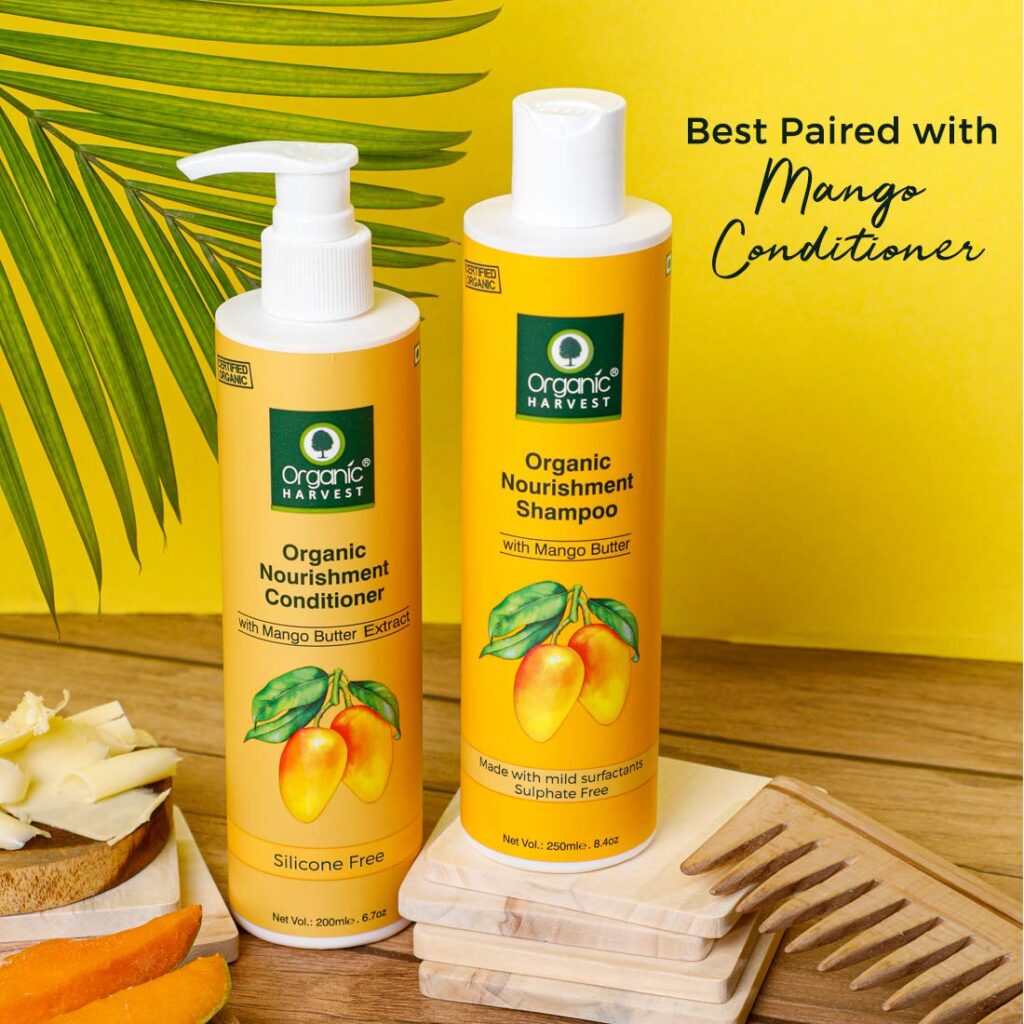 The mango seed butter helps the hair to be a lot stronger than before. The Guar makes your hair hydrated. The shampoo contains fatty acid and, antioxidants that control your hair fall. It reduces flacking of your scalp.
The mango shampoo helps to regain the natural black colour of your hair. It is FREE from all artificial chemicals such as Parabens, Sulphate, Silicones, Mineral Oil, and Animal Ingredients.
Organic Harvest Coffee Shampoo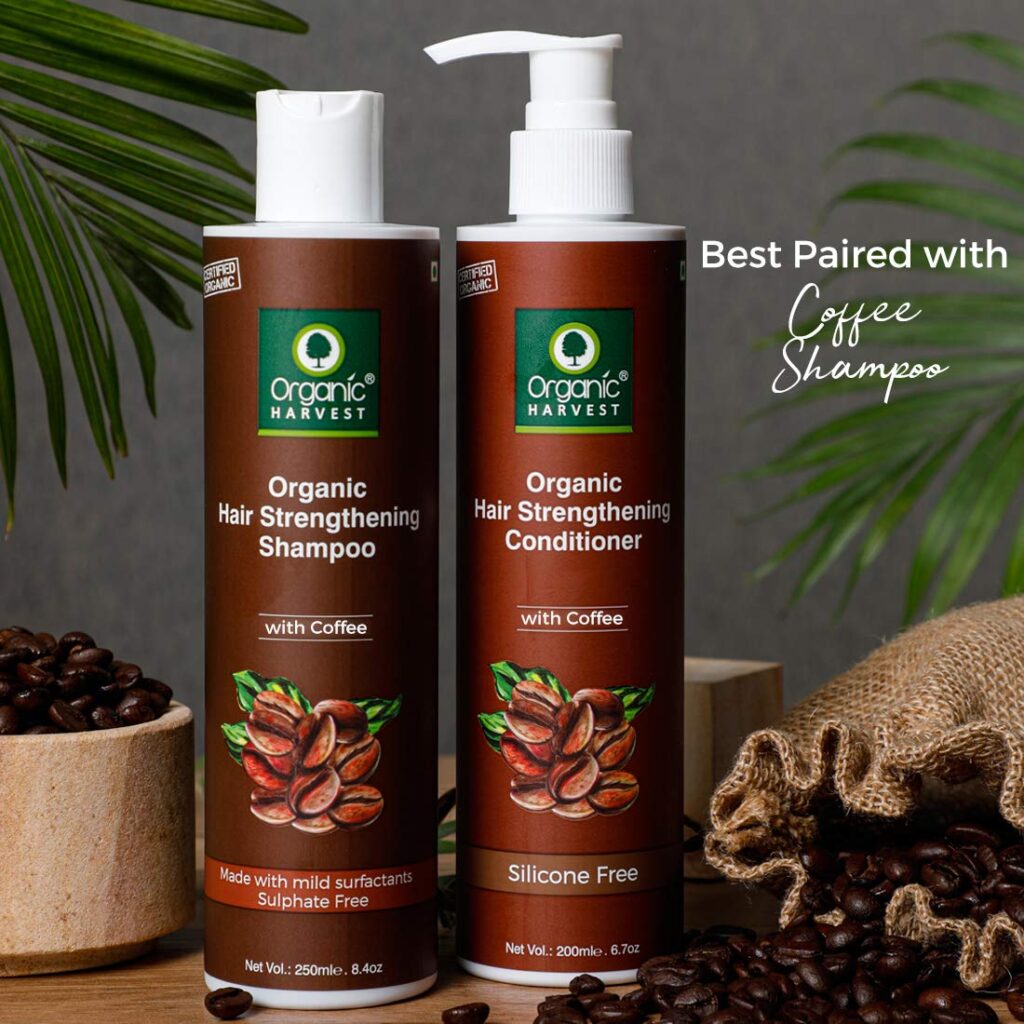 Coffee has tons of benefits when it comes to hair treatment. It activates hair roots and increases follicle function. It is proven that coffee promotes hair strengthening and restoring your hair. The coffee shampoo helps in reducing hair fall, making them stronger and smoother.
When cleaning your hair scalp with shampoo and conditioner makes your hair stronger and reduces dandruff, dust, dirt & harmful substances from the air. By maintaining Ph levels of your hair ensures hair growth and makes it stronger. It is free from sulphate, silicones, parabens, mineral oil, and any animal ingredients.
Organic Harvest Daily Shampoo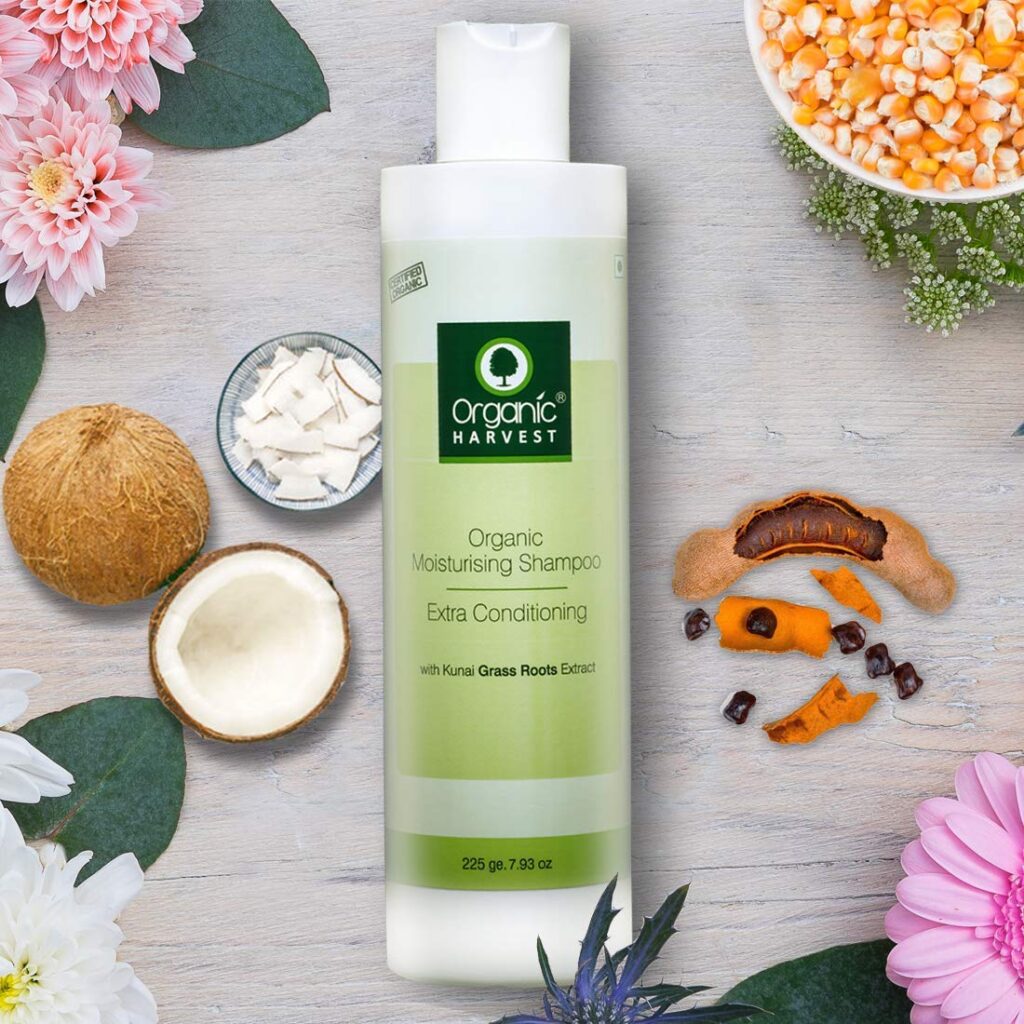 A great shampoo that cleanses your scalp and hair without damaging your hair natural moisture that keeps your hair healthier. It is sulphate free shampoo for men and women made with organic decyl glucoside, it is made from sugar and coconut that protects your scalp improving your hair texture.
But ​are there any Problems with Sulfate Free Shampoo?
Since the sulphate shampoo backlash started, sulfate-free formulations have grown in popularity. They seemed to be the remedy to the quest for gentle yet successful cleaning substitutes at first. But one big issue resulted almost immediately: the Grease.
Read More – 8 Tips How To Get Tan Faster In the Sun & Safe