This is the season of festivals and amazing food, and we all are well aware that amazing food contains a lot of sugars and oil in it which leads to acne breakouts and many other skin issues, but don't you worry my friend, I got you covered.
Here I present to you the five best smoothies that will help you get glowing skin and keep all the skin issues at bay.
Try these delicious fruit smoothies as a meal replacement for your breakfast and lunch, and have guilt-free food adventures through this festive season… after all You only live once right.. and if you can have both glowing skin and splendid food at the same time.. then what else is needed…
Delicious Fruit Smoothies for Healthy Skin.
Banana smoothie for a fresh skin
A smoothie specially made to cater to your breakfast appetite, and what is better than having a good breakfast that will keep you full and fresh throughout the day, and yes let's not forget the glowing skin that you will attain with regular consumption of this drink.
So, without any further wastage of time let us get started
Ingredients:
One large frozen banana
7-8 peeled almonds
2 tsp flax seeds
1tsp organic honey
Procedure:
Peel the almonds and cut the banana into chunks.
Add all the ingredients listed above into a blender.
Add a glass of water or any kind of milk that you prefer.
Blend everything until it has a drinkable texture.
Pour the mixture into the glass.
And voila! your amazing, skin freshening drink is ready. It will keep your tummy full and skin healthy throughout the day.
Healthy hydrating smoothie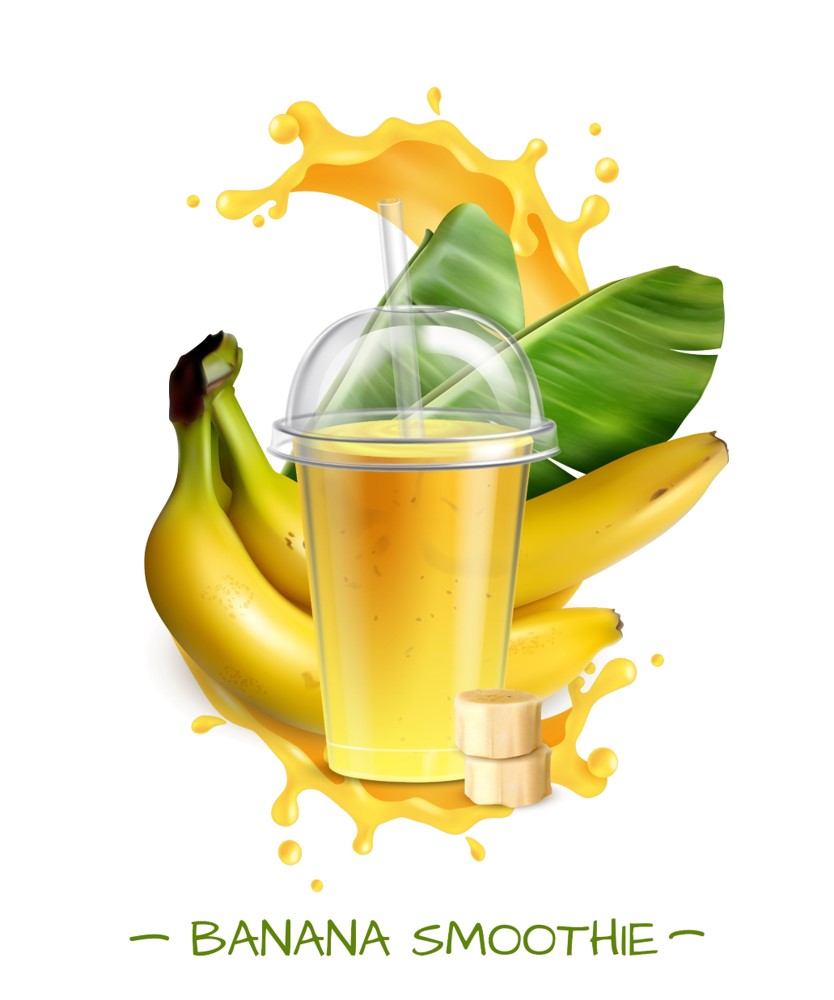 A smoothie filled with antioxidants and superfoods, it is the best smoothie to get hydrating and glowing skin. The ingredients of this smoothie contain several vitamins and minerals which are highly essential in achieving a healthy body and skin.
Ingredients:
1 ripe avocado
1 cup frozen pineapple
2 cups spinach
2 cups fresh coconut water
Procedure:
Add all the ingredients in a blend.
Blend everything well into a drinkable consistency
Pour the drink into a glass.
And Tadaa, your healthy smoothie is ready.
Also read – 12 Powerful Foods that Boost your Immunity
The glow and blush strawberry smoothie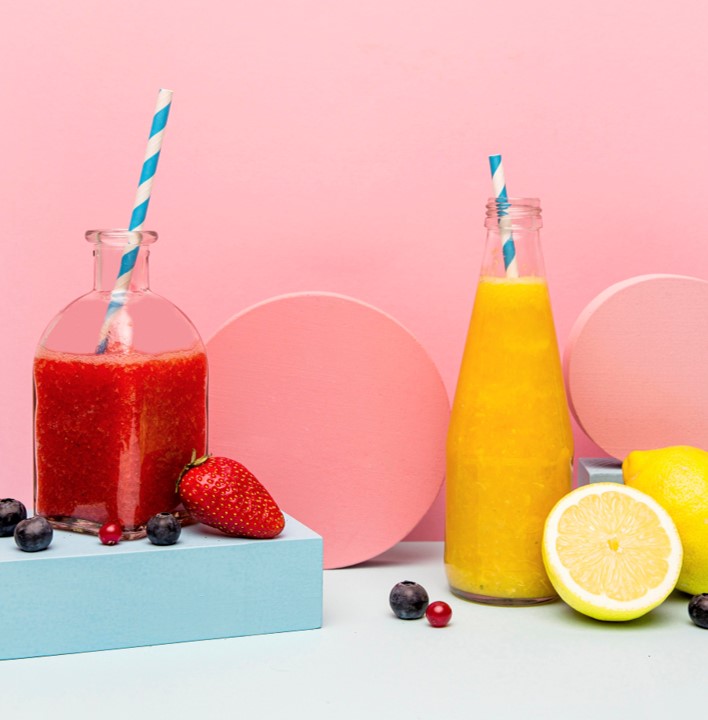 This smoothie is one of the healthiest and contains several enzymes and probiotics that are major in maintaining healthy skin. It contains ingredients that will help your body to detox and it is great as a refreshing morning or evening smoothie.
Let us see how we can get this smoothie ready,
Ingredients:
1 cup strawberries
1 cup chopped carrots.
One peeled orange
One cup fresh coconut water
Procedure:
Add all the ingredients into a blender.
Blend the ingredients well and make it into a drinkable consistency.
Pour the drink into a glass and enjoy it as a morning or an evening beverage.
This smoothie is a great way to start your morning, refreshing and highly detoxifying. Surely, give it a try.
Everyday detox smoothie with Kiwi & Yogurt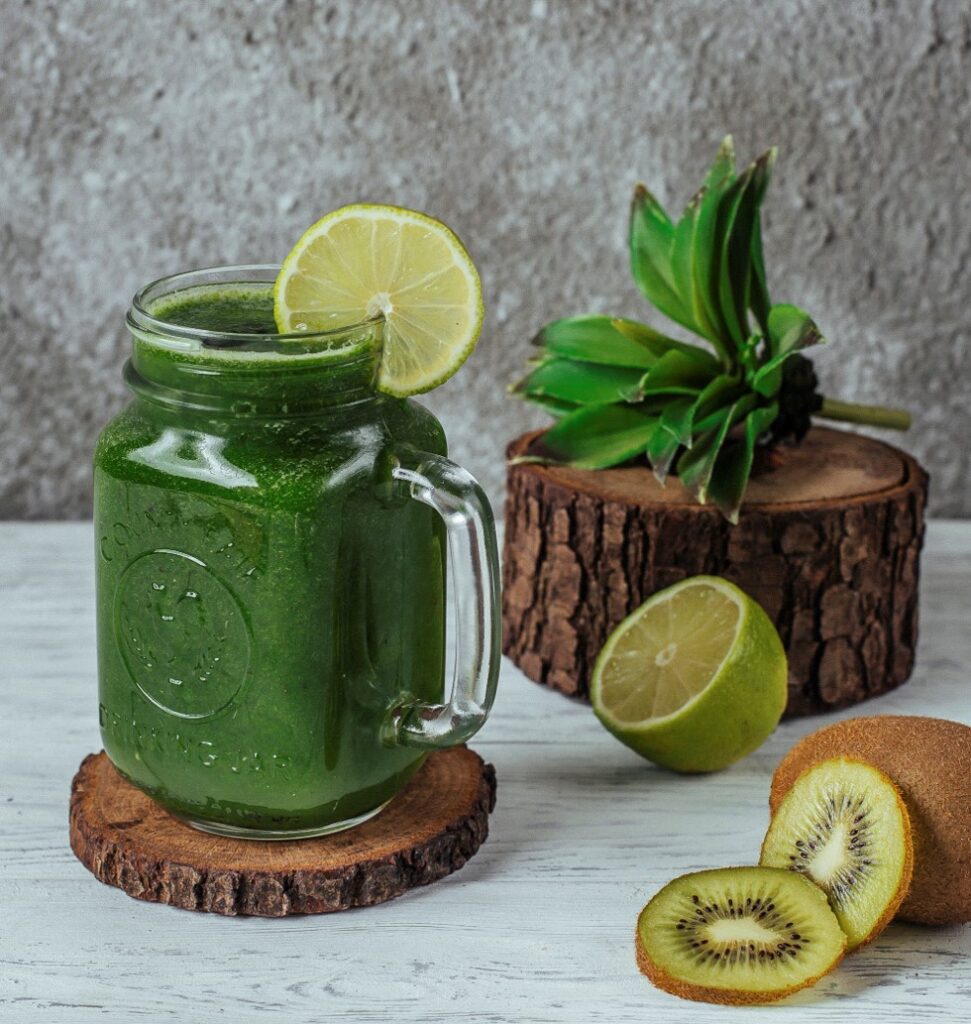 This detoxifying green smoothie is just a great way to start your day if you're looking for something to cure your hangouts or simply building your appetite for a great feast at night. This smoothie will give your body the essential antioxidants and will help you clean your digestive tract.
So without wasting any further time let's see how to make this smoothie,
Ingredients
1 kiwi fruit
1 cup spinach
1 cup yogurt
½ cup mint leaves
1 cup kale
1 tbsp lemon juice
1 cup mashed frozen banana.
Procedure:
Put all the ingredients in a blender and mix them.
Let the mixture turn into a drinkable solution.
Add honey if you want added sweetness.
Pour it into a glass.
And tadaa… your green smoothie is ready, do try it and avail yourself its numerous amazing and healthy benefits.
The Ultra skin glow Carrot & lemon juice smoothie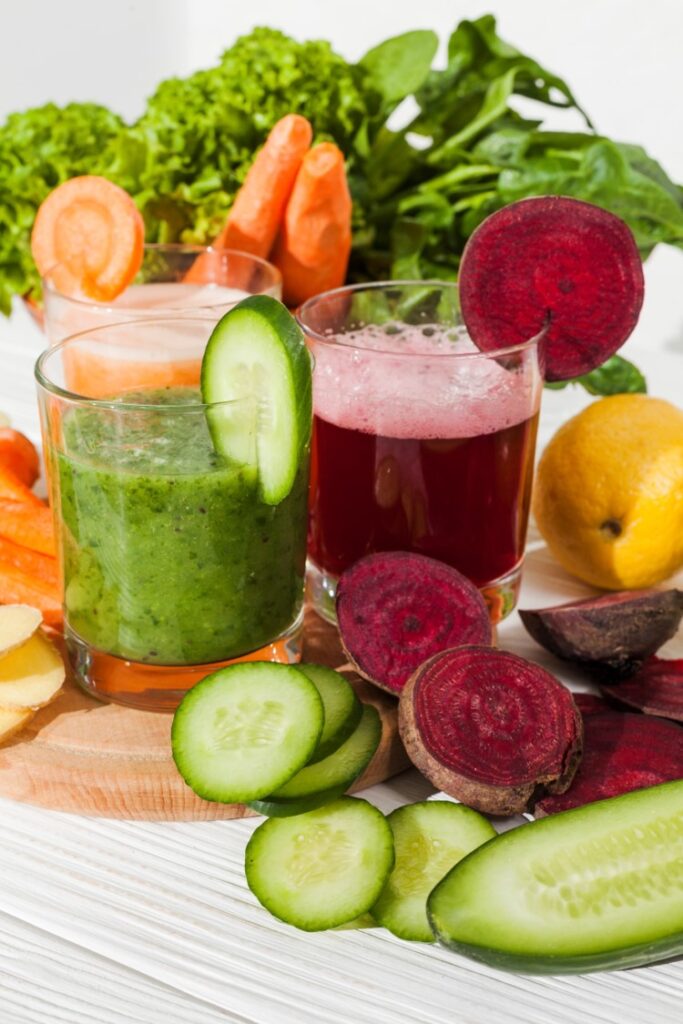 Well, you might be aware of the skin benefits of beetroot and carrot combined. And a smoothie list is incomplete without a smoothie featuring these two major skincare ingredients.
This smoothie does not require any introduction, so let's get to the procedure of this ultra-glow smoothie.
Ingredients:
1 cup chopped carrot
1 cup chopped beetroot
1 cup spinach
1 tbsp lemon juice
2 cup of coconut water
½ cup mint leaves
Procedure:
Mix all the ingredients into a blender and blend it until the ingredients form a drinkable consistency.
Pour the ingredients into a glass, and honey if you need added sweetness.
This smoothie will give you amazing skincare results if consumed regularly. A splendid smoothie with high amounts of iron and vitamin A is great for your skin, especially in winters.
(Also read: https://www.zoylee.com/buzz/5-diy-masks-to-get-the-winter-radiance/ )
These 5 amazing smoothies are great for your glowing skin and your body this winter season. So, make sure that you take your morning dose of smoothie and have a healthy season for yourself. Party hard but also make sure to take care of your health. After all, our goal is to attain glowing skin along with the consumption of super delicious food together.
Go ahead and give it a try…
Until next time
Also Read – What is Loquat? Powerful Loquat Fruit Benefits