It's our nature as Black women to want to change our look often by styling our hair differently. Marley twists may be the next hairstyle you choose to wear, and you're curious about how to wear it and style it when it is in Marley twists.
My goal with this blog post is to provide a quick guide on Marley twists which will cover which hair you should use, how to take care of your marley twist hair, how many packs of hair you need for marley twist, and some Marley twist hairstyles that you can choose from.
What is Marley Twist Dreads?
Marley twists (often referred to as kinky twists) are a two-strand look created by wrapping your hair around and under itself with Marley braid extensions. This type of extension has a natural, coarse appearance, so your hair will be fluffy and textured. As versatile, low-maintenance hairstyles, they're fairly similar to dreadlocks. A Marley twist also adds a lot of length to your hair. To suit your fancy, you can choose between short marley twists and long marley twists. There are many possibilities, and they are really stylish.
What type of Hair to use for Marley Twist Hairstyles?
You can use any of the kinky textures of hair extensions, such as Marley hair, Cuban hair, or any other kinky hair extensions you can find. Marley twists crochet hair packs are available for purchase if you prefer to install them with the crochet method.
In comparison, crocheted hair packs will appear more polished, while Marley hair twisted from scratch will appear more boho. Kanekalon hair is heavy compared to marley hair and kinky hair extensions. Using crochet hair packs, kinky twist hair, or Kanekalon hair like Xpressions might not make you feel the weight as much, even if your hairstyle looks large.
Roktress Marley Braiding Crochet Hair – 18 inch
decoding="async" border="0" src="//ws-na.amazon-adsystem.com/widgets/q?_encoding=UTF8&ASIN=B07HH5XPZ9&Format=_SL250_&ID=AsinImage&MarketPlace=US&ServiceVersion=20070822&WS=1&tag=kaush-20&language=en_US" alt="Marley Twist vs Havana Twist Hair: Small Colored Braids" title="Marley Twist vs Havana Twist Hair: Small Colored Braids">

Marley Twist Braiding Hair 6 Packs 16Inch


Red Marley Crochet Braiding


Pink Marley Twist Braiding Hair


How Long Does Marley Twist Hair Last?
Depending on how you install your Marley twist hairstyle and how long you like to wear it, you can expect it to last from 4-8 weeks. Nonetheless, you shouldn't go beyond ten weeks. Otherwise, your hair might get extremely dry and possibly break.
Difference Between Marley Twist vs Havana twist?
Despite being used interchangeably, Marley twists and Havana twists are actually different hairstyles. Havana twists are larger than Marley twists, and they have a chunkier appearance.
Known for its rough and kinky texture, Havana twists are made from two strands of Havana braiding hair. Their size tends to be larger, and they look fuller and thicker. Havana twists are less dense, so they feel lighter than other styles.
Marley twists, by contrast, are made with synthetic Marley braiding hair that has a thin, coarse texture. The twists are thinner and can feel heavier on your head than the Havana style. Havana twists are also more expensive than marley twist hair. The Marley twist looks similar to dreadlocks, as we mentioned previously. Alternatively, the marley style has become popular for those who want to emulate the look of locs without the long-term commitment.
Are Marley Twists Heavy?
Marley twists aren't heavy, even if you use a lot of hair packs to style your hair. As a matter of fact, the lightweight nature of Marley twists and the fact that the kinky hair extensions blend so naturally into type 4 hair textures is the reason why Black women will often choose Marley twists over Senegalese twists.
Read More – Best Product to Retwist Locs & How Often Should You Retwist Locs?
How to do Marley Braids?
We love how easy it is to DIY Marley twists. By doing so, you will save some money and be able to do at your own pace, which you can't do at the salon. You can create your new look by following our simple step-by-step instructions below.
Step 1: Dividing the Hair
You can part your hair down the middle and clip one side out of the way after your hair is freshly washed and conditioned. Afterward, cut one of the top-half sections from the other half. Create an inch-wide part if you are planning small Marley twists. When doing jumbo Marley twists, section your hair into sections of two- to three-inches wide.
Step 2: Applying Hair Gel
After that, apply a small amount of hair gel, such as L'Oréal Paris Advanced Hairstyle LOCK IT Clean Style Gel. You will be able to maintain a secure grip on your hair and prevent flyaways with this step.
Step 3: Starting with Marley Twist
Next, we'll create Marley twists. Wrap two to three inches of Marley twist hair around your locks at the scalp (1 inch for small twists). Be sure to hold it firmly. Divide your natural strands into two parts that are the same length. You should now have two thick strands of braiding hair that match the sections of your natural hair. Add your extensions to your locks and twist one side three to four times in a downward direction. Do the same thing on the other side. Next, wrap the twists you made around each other in a tight way. Keep twisting your hair until you get to the very end.
Step 4: Repeat the Twisting Process
You will now have a mane full of Marley twists after completing the previous steps. Make sure you take your time. Remember, patience pays off.
Step 5: Get Rid of Stringy Ends
Just a few more steps and you'll be done. After you have completed your Marley twists, trim the extra ends carefully to give your hair a clean look.
Step 6: Laying the Edges
To lay your edges, grab a toothbrush with fresh bristles or a compact boar's-hair brush. Apply a dab of hair gel or pomade to the tip of your brush, and then use it to curl your baby hairs in the direction of your hairline. You have the option of going for the more traditional curved style, or you may get creative with a waveform.
Step 7: Securing your Twist with Holding Spray
Finish off the look by applying a few light mists of holding spray. Spraying your twists with the L'Oréal Paris Studio Line Mega Spritz will assist your natural hair in bonding to the synthetic hair and will prevent the twists from unraveling.
How to Wash Marley Twist?
It is not as difficult as you would believe to master the art of keeping your Marley twists clean. When you wash your hair, you'll need to change the approach than usual since rubbing and massaging your hair might mess up the style you've worked so hard on. Here is a guide that will show you how to properly wash your hair in 2 easy steps.
Applying Apple Cider Vinegar to Rinse
Apple cider vinegar (ACV) rinses are among the most effective methods for removing buildup and other types of contaminants from your Marley twists. Cleansers made with apple cider vinegar perform wonderfully to revitalize your strands without compromising the twists. You should apply the rinse to your hair and then allow it to sit for ten minutes. Finish by rinsing with water that is barely warm.
Leave-in Conditioner
After you have finished washing your mane, you should go on to the next step, which is to moisturize it. Get a leave-in conditioner like the L'Oréal Paris EverStrong Break Proof Lotion, which not only hydrates your strands but also gives them a radiant sheen. After giving your scalp a little massage with the leave-in conditioner, you should then allow your hair to dry naturally.
How to Take Care of Marley Twist?
Washing your Marley twists is just the first step in taking care of your hair in this way. Think about these three tips to keep your style up.
1. How to Protect Marley Twist at Night?
No matter what style you're using, you should protect your strands as usual. Wear a silk or satin bonnet to cover your Marley twists or sleep on a silk pillowcase. It will reduce friction caused by tossing and turning at night, thereby reducing frizz. Furthermore, it helps to keep your style hydrated and intact.
2. Oil Scalp if you Have Marley Twist
Moisturizing your strands consistently will keep them looking and feeling good. Hair oil is the solution to this problem. Keep your scalp hydrated by oiling it at least once a week.
3. How long Should I Keep Marley Twist?
No matter how well you've taken care of your twists, eventually you'll have to remove them. Protective styles have one simple truth: If you wear them for longer than necessary, you might experience matting, which might result in breakage. Avoid a hair mess by removing twists right at the end of the eight-week period.
Marley Twist Hairstyles for Long & Medium Hair
Jumbo Marley Twist Waist Length

Rubber Band Marley Twist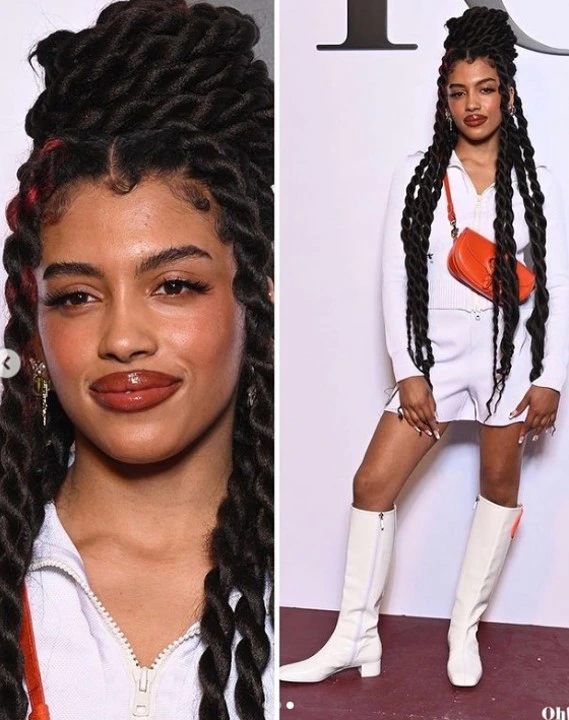 Red Marley Twist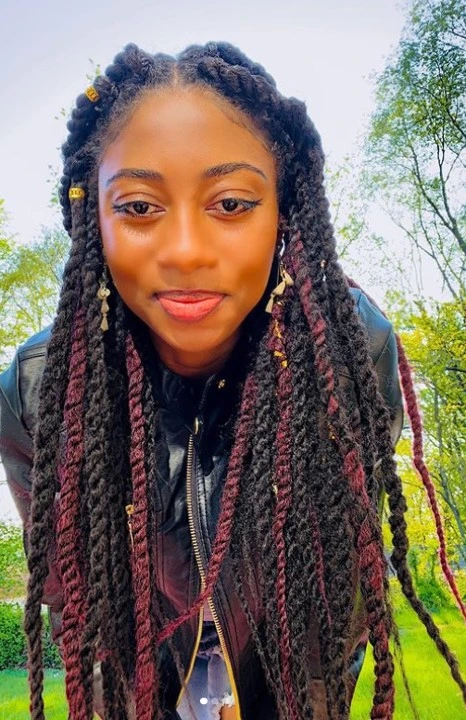 Long Marley Twist with a Bun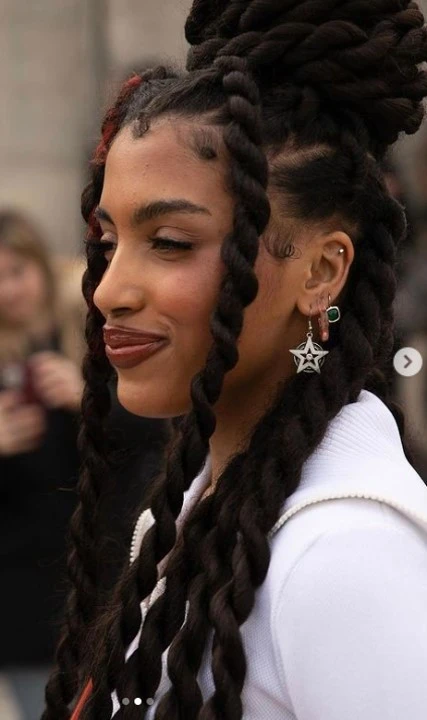 Golden Marley Twist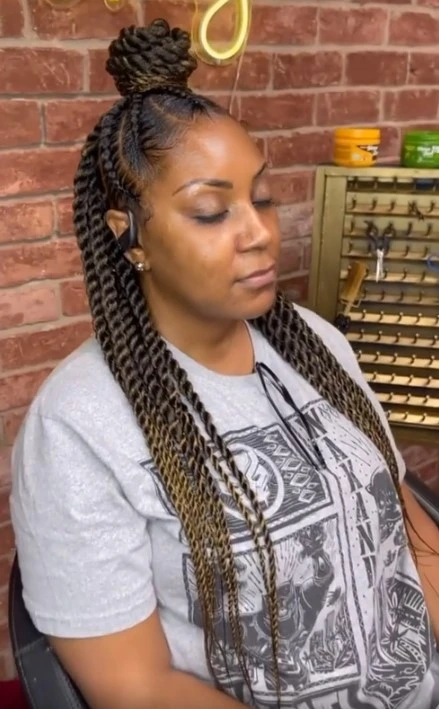 Gold and Black Mixed Color Marley Twist with 2 Buns

Maroon Marley Twist Braids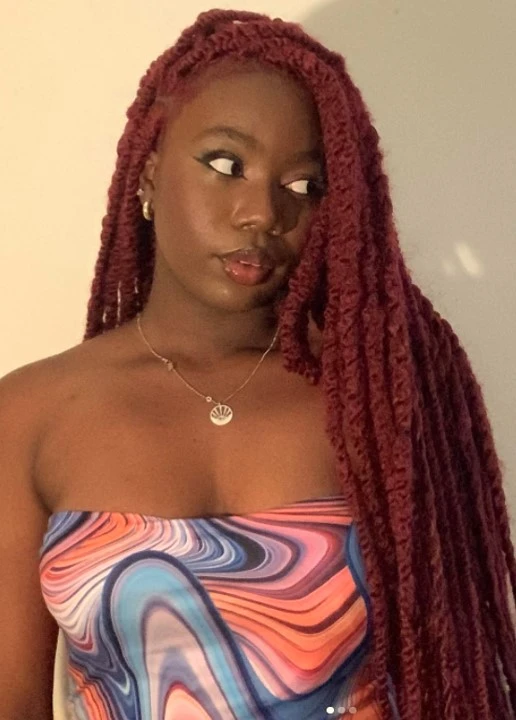 Light Brown Marley Twist Side Partition & Curly Ends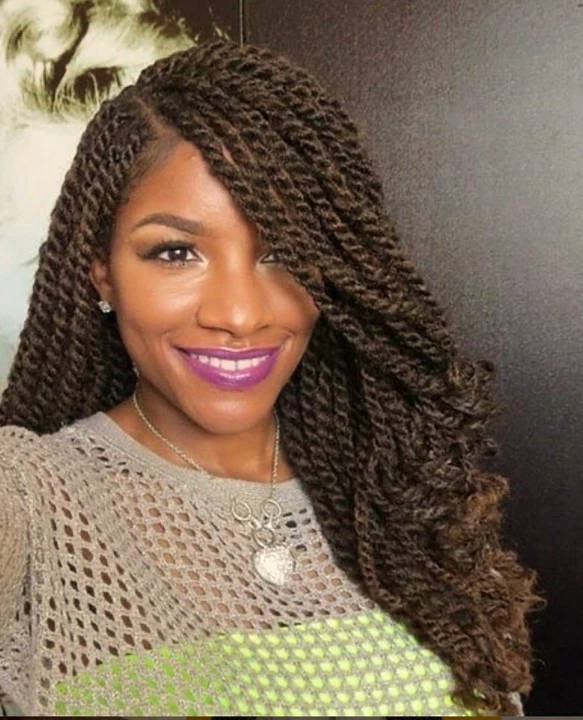 Marley Twist for Short Hair

Shoulder Hair Marley Twist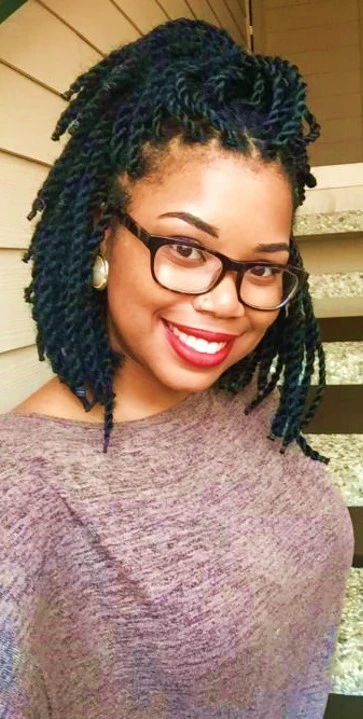 Read More – Best Oil For Locs: Aloe Gel, Rosewater, Glycerin For Dreadlocks