When we have tried all the old wives' tales and still can't get our lashes to grow wild, automatically, we become fans of fake lash extensions. And why wouldn't we? Tempting as they are, falsies add more depth to your eyes, making your gaze flutter gracefully.
People are going crazy over the lash trend as more and more options are entering the makeup community. Wispy, luscious, and bold lashes make millions of dollars every hour as we speak. So, if you love to play around and experiment with falsies, you are in for a treat!
Hate putting on mascara every day? Lash extensions would love to do this job for you. But with face masks taking the limelight everywhere, eyes have become the center of attention, and it has become essential to keep them looking instagrammable! The hottest topic of conversation, False Lashes vs. Magnetic Lashes, has put a lot of minds into deep thought.
Users often get confused between the two when it comes to choosing one. We hope that we have answered all your important questions by the end of this sincere comparison. Let us see which one of them has everything your eyes need!
False Lashes VS Magnetic Lashes | Better Pick?
Lashes, be it of any kind, women are all for them! They are a fierce weapon in their makeup pouch, which helps them captivate many hearts. No doubt they can revamp any look instantaneously, from boring to stunning. Eyes are, but delicate babies and only need gleaming things. Want to know which is the right choice for you? Keep calm and read on!
What are False Lashes?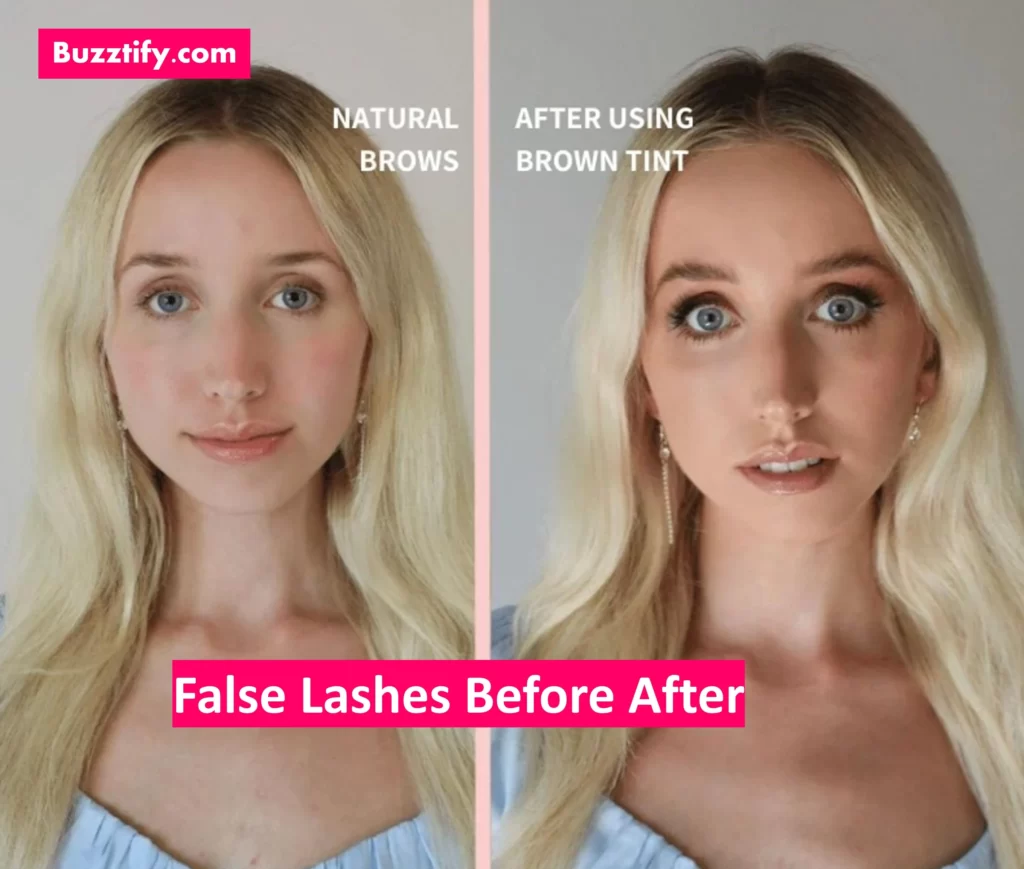 Naturally beautiful
As False Lashes sit closely near the lash lines, a minimal gap is present between your natural lashes and them. This makes them a part of your lash family, making them look very honest. One such instance would be Doe lashes as they enhance the appearance of your eyes by giving them a thicker and premium finish to your eyes – here is an absolute Doe Lashes Review
Bend it like Beckham
Ahem, ahem, you read that right. A perfect reason for choosing False Lashes over Magnetic ones is that the former is easily bendable. Its flexibility makes it a lot easier to bend them according to your eye shape to look more natural. On the other hand, magnetic lashes suffer from this disadvantage as they can't be handled and manipulated like this. You have to cut them into small sections to remain that way.
Read More – How To Get Rid of Acne During Monsoon
Weight, what?
Eyelash extensions are charming, but can you carry them all day long if they start feeling like a potato sack? I am sure it would be as irritating for you as it would be for us. The False Lashes are free from this and feel incredibly light like a feather. They are prepared from good-quality fibers like silk, mink, or faux fur, which sit on your eyes without making you feel their weight. On the other hand, Magnetic lashes are a total no-go in this. Small clamps of magnets are present that feel heavy on your eyes and make you feel like you are carrying all the weight!
Security first
The last thing you want is your pair of fakes coming off in the middle of an important meeting. I mean, how embarrassing! Going for False Lashes over Magnetic Lashes is a wiser choice if you want to prevent this mishap. These babies are no dainty darlings like Magentic ones and are well built to withstand your crazy movements. They are substantial and don't come apart quickly. As there is glue involved, users feel more secure. At the same time, magnetic lashes are made of small segments of magnets that lock themselves on your lashes. They have more chances of coming out.
What are Magnetic Lashes?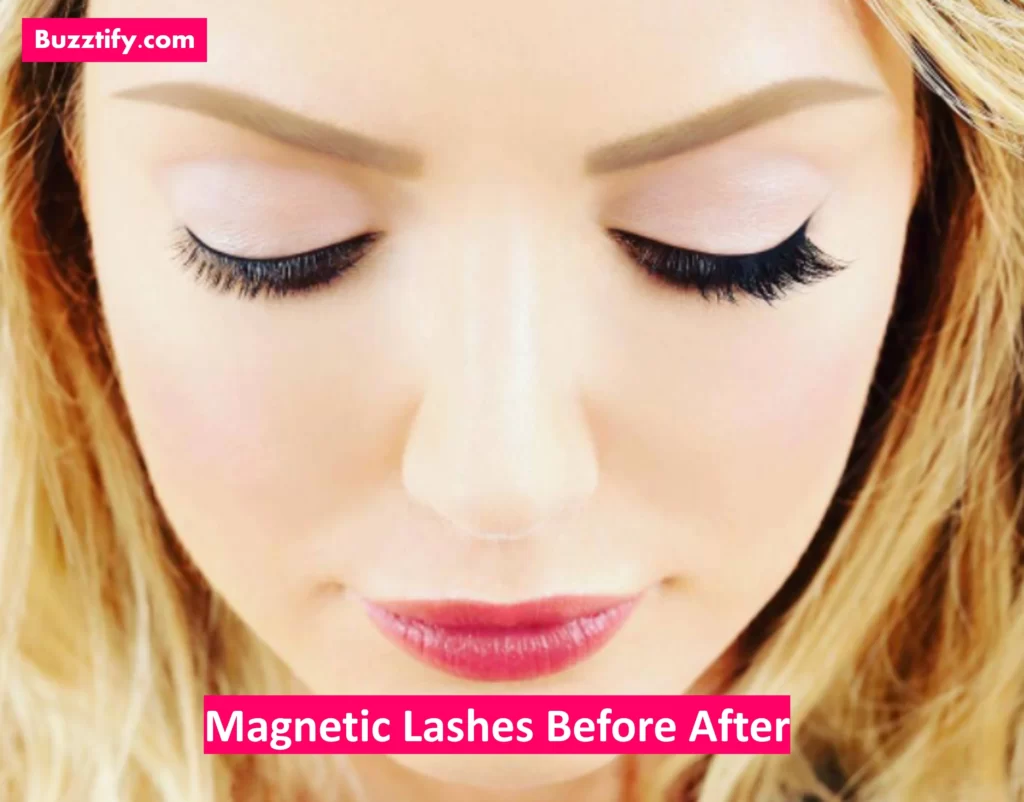 A clean affair
It's time to do yourself a favor and go for Magnetic Lashes over False Lashes. They provide an ultra-clean procedure with their minimalistic approach. You don't have to deal with glues or get your hands dirty with clumps of adhesives. In contrast to this, False Lashes cannot do their business without involving glue. It may get messy if you don't know what you are doing, and you may ruin your lashes.
Fuss-free
You don't have to attend to Magnetic Lashes as they can take care of themselves! False Lashes involve a lot of caring with precision. You have to wash off the glue properly so that no residue is left behind, which can hurt your eyes. This regular cleaning and attending can get frustrating with time. Magnetic Lashes save you from this situation as you don't need to clean them, saving you from the fuss.
Reusable
You know what they say about lashes – use and throw. Not anymore! Magnetic Lashes' arrival has taken the beauty industry by storm. This alluring idea makes it possible for you to use them repeatedly. Magnetic lashes demand less maintenance, and you can reuse them according to your taste. However, False Lashes are devoid of this convincing quality. They use a lot of glue to stick and have to be regularly cleaned. This makes them brittle and rough, and they start to tear off.
Money saver
False lashes have to be bought regularly, and imagine the kind of money they drain from the pockets! As Magnetic Lashes are easily reusable, you don have to worry about investing in this extravagant habit again and again. Buy once, and remain carefree for the upcoming bunch of days!
Read More – 12 Fairness Cream for Dry Skin During Summers
False Lashes vs Magnetic Lashes | Evaluation of Pros and Cons
False Lashes Pros
Prevent you from using mascara
Easily affordable
Extremely lightweight
Saves energy that goes into daily makeup application
Varieties of options to choose from
Make your eyes look bigger and beautiful
Soft and fluffy
Cons
Time taking
Not reusable
Chances of irritation
May lead to infections that cause permanent lash loss
Not safe for contact lens users, as the glue may disturb their eyes
Magnetic Lashes Pros
Longer shelf life
It saves your precious time
Painless removal
Thicker and denser eyelashes
Come in different shapes and sizes
No involvement of adhesives
It can be easily reused
Don't demand high maintenance
Hygienic and prevent chances of infections
Cons
If misapplied, they may damage hair follicles.
Not suitable for people who are to undergo MRI
Lashes that are poorly fixed may get detached and come in contact with your eyes, leading to corneal damage.
Initially, it may be challenging to learn how to adjust them properly.
Branded magnetic lashes are expensive.
Customer Feedback | False Lashes vs. Magnetic Lashes
Beth commented on Magnetic Lashes, "I love how I don't have to use glue on my lashes anymore. They made the entire process hectic and messy for me. These magnetic lashes set on your lash lines with great ease and accentuate your eyes. I rely upon these, and trust me. It's worth every bit of it!"
Lysa said about False Lashes, "I prefer false eyelashes because they look more real than magnetic ones. Also, you can easily bend them, which is not possible in magnetic lashes. It's been more than two years that I have been using them, and I adore my falsies!"
Hannah pinned on Magnetic Lashes, "My personal favorites have always been magnetic lashes. From a hygienic point of view, magnetic lashes are much safer than false ones. There is minimal risk of getting infections common in false lashes."
FAQs | False Lashes vs. Magnetic Lashes
Are Magnetic Lashes safer than glue?
Magnetic Lashes are a safer bet. False lashes use a lot of adhesives that may harm the delicate nature of your skin and make it irritated. This gives way to infections and stressed-out skin. The ingredients present in the glue may also pose a threat to your eyes and instigate specific allergies.
Do False Lashes look better than Magnetic Lashes?
The best thing about False Lashes is that they can be bent as you want. So they make your eyes look more attractive. Meanwhile, Magnetic Lashes fail to do so, as they cannot be folded like the former.
Which lashes last longer, False Lashes and Magnetic Lashes?
While using False Lashes, you constantly have to go through the trouble of cleaning the glue after every use. This is not present in the case of Magnetic Lashes. As magnetic ones are not cleaned, again and again, the quality of the lashes remains in better condition. Therefore they last much longer than False Lashes.
Closure
If you are someone who keeps safety above all, you may go for Magnetic Lashes. They are all about hygiene and deliver you with darker and curled-up lashes without bringing harmful adhesives into the picture. On the other hand, if you prefer a more natural and authentic look, you should choose False Lashes. They fix better and blend in well with human lashes, so much you can't tell them apart! Moreover, it depends on the individual and the requirement he wants, leading him to choose. And if you still find yourself unable to decide between the two, you know where to find us!