Lot of you girls have curls some has loose some has hard curls and even low to high porosity. And to which silicon mix product to use to your type of hair is a Big Question. These days the popularity for silicon mix bambu treatment is similar to silicon mix original treatment that adds shine to your hair.
But what is the difference between silicon mix bambu and silicon mix and which hair treatment is good for your hair. Let us see first what do you mean by silicon mix conditioner and its treatments.
What is a Silicon Mix Conditioner?
You might have come to know this silicon mix conditioner when the carribean wave of hair products were rocking the hair and beauty world. This product was very well known for its silicon mix for weaves tagline.
These are the favourite hair products from the carribean that is known silicon mix products. This carribean island nation is also famous for rich and exotic conditioners exports. This silicon mix has 4 product silicon mix bambu, silicon mix proteina, silicon mix argan oil, and the original silicon mix hidratante product.
If your hair is dry, brittle or damaged by pollution, then silicon mix conditioner is best for your hair treatment. It is well known for its rich creamy conditioning with tropical scent formulas that will cure your hair.
The shiny hair like a mirror was dominated by salons in dominican that could treat any textured hair. Now the same treatment has spread like a wildfire and now used in Los Angeles to NewYork hair stylists and it is spreading in the whole world.
Is Silicon Mix Bambu Protein Free?
The silicon mix bambu treatments are keratin free and that is usually suited for most of the people who have weak hair. Minerals are also less in bambu this is good for them who have low porosity hair as this ingredient does not suit such hair.
Unlike the original silicon mix this keratin is the key ingredient for them and might damage your brittle hair.
Read More – Dominican Blowout vs Silk Press Hair Straightening
How Does Silicon Mix Treatment Works?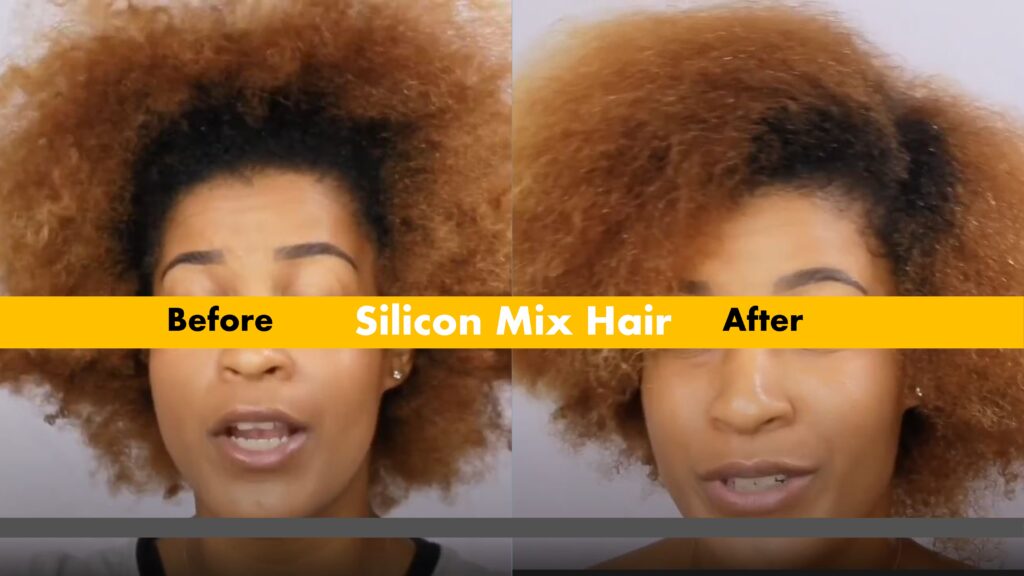 Silicon Mix treatments to act or create a barrier layer on the hair that smoothes out dryness, smoothes curls, and amplifies hair shine.
The ingredients in silicon (cetrimonium chloride and cetyl alcohol) makes your hair flexible, soft and promotes moisture into your hair strands, making them moisten.
In the field of hair extensions, it is used to protect Remy hair, increasing the lifespan of some really expensive human hair extensions and enabling them to be reused numerous times.
You can try silicon mix for weaves. It works really well and gives the best results that you love.
Silicon Mix Bambu


Silicon Mix Intensive Hair Deep Treatment


Silicon Mix Argan Oil Treatment


Silicon Mix Silicon Mix Proteina


Is Silicon Mix Bambu Treatment Hard or Light on Hair?
Silicon mix bambu treatment is light on your hair and simple and fast spreader within your hair even if your hair is thick or low porosity.
The light formula in silicon mix bambu is good for those who have curly hair or loose curls and those who want to keep their curly hair even after blow drying.
Whereas the original silicon mix hair conditioner will straighten your hair after blow drying if you have weak curls.
Is Silicon Mix Bambu Treatment Good?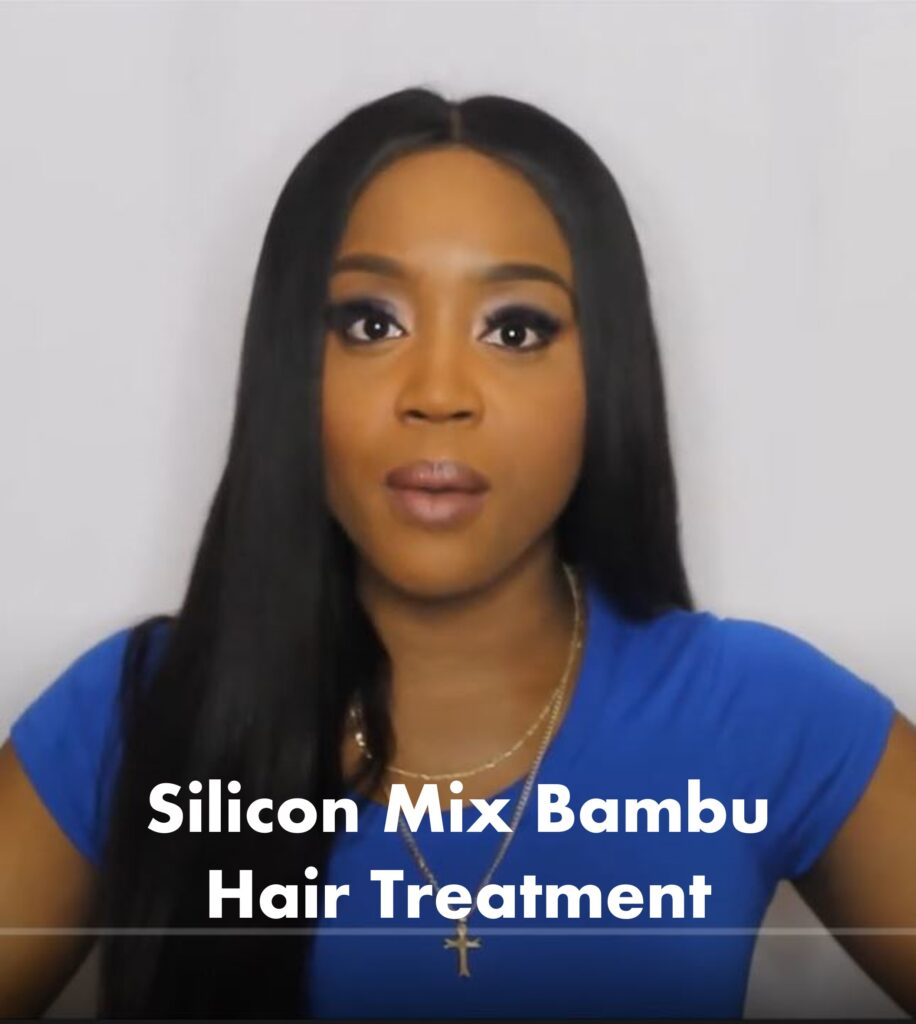 With this treatment during intensive blow drying, the hair is protected by a built-in heat protectant and promotes flexibility to your like (like dimethicone & cetyl alcohol)
The bambu treatment will not flatten your hair or leave any residue, as rest of dominican hair care treatments, where this will value silky, natural-looking hair with plenty of movement.
Yes!! SIlicon mix bambu treatment is definately good for natural, damaged, dired, relaxed, straight. wavy, bleached, textured, good for low, med, high porosity hair in short it is good for everyone around the world.
It softens, soothes, adds gloss, detangles, prevents heat damage and promotes control on practically everyone – and on most hair types. If you need a makeover from your dry and damaged hair, then this super concentration treatment is good for you.
What Is The Difference Between Silicon Mix Bambu and Silicon Mix
Starting from the basics, the color itself is different, the silicon mix bambu is yellowish with lighter consistency and the original silicon mix is white in color and it is said to be vicious too.
Silicon bambu mix has a tropical fruit scent and silicon mix lighter musky scent like carribean vetiver. Also the process and the treatment is different for both.
Silicon mix bambu will have qualities to make your hair stronger, where silicon mix conditioner is a combination of fatty and silicon conditioning agents that protects your hair giving deep conditioning.
Read More – Scalp Scrub: What are the Benefits