Progeline cream ever heard about this before if not, now you will find out what exactly is Progeline cream and why it is used for? So, there are 2 types of people out there who like to follow a certain skincare routine and other want to try different routine just as they get boredom out of doing the same process again and again. If you are looking for some different routing for your skincare, then you should check the below process.
Here is the product that can address your anti-aging concerns. But what exactly is Progeline cream, how the cream is made of. We will also see how Progeline cream benefits our skin and how it works.
What Is Progeline Cream?
Lucas Meyer Cosmetics' element Progeline is identified as a biomimetic peptide derived from Elafin. And it is a trademark ingredient name that contains glycerin, water, dextran (a polysaccharide used in artificial tears) plus a fluorinated peptide, trifluoroacetyl-tripeptide-2. So, how do ingredients perform? Glycerin is a humectant that squeezes moisture on the top layer of your skin and dextran is a polysaccharide used in artificial tears and acts as a thickener.
What is Peptide?
Before coming to the benefits of Progeline let us see what Peptide is and what it has to offer us in skincare. Peptides are small amino molecules chain which builds blocks of protein and can aid collagen production by tricking the skin into believing it requires more.
You can always find Peptide in skincare products. Peptides are always used to repair the damaged skin or reduce the lines on our skin. It is also believed Peptide helps reduced wrinkles and promotes elasticity.
Progeline Cream Benefits to your Skin
On Lucas Meyer website you will see that Progeline reduces the sign of aging or getting wrinkled skin, it gives a remodeling effect by lifting your jawline giving it a nice shape. It has a full remodeling effect that helps to avoid sagging skin. As we grow old the skin near our neck and jawline starts showing a sagging effect. If these aging signs are seeing in yourself then you will get benefit from the use of Progeline.
The fine lines on your neck and near your eyes start fading off it promotes cell production and rejuvenates aging skin. Progeline improves the appearance of the skin by plumping it up and making it more supple. Hence you will start to look young.
But some scientist says the research is only based on lab reports there are no actual data that supports the use of the product. So, we do not know whether if the Progeline works or not. There is no such concrete proof to prove that there is still some time for the full proof research to come.
Effective Anti-aging Ingredients
There have been years of research that backed the effectiveness and outcomes of retinol, antioxidants, and growth factors. It is one of the most studied anti-aging ingredients it is the 'gold standard of anti-aging. It was originally developed in the 1970s to reduce acne and later on it was found out it also reduces fine lines on your skin.
Retinol helps in diminishing the dark spots on the skin that have appeared due to aging. It also reduces the dark spots that appear by exposing to the sun. Retinol accelerates skin cell production, which helps to fade them.
Glycerin can be used as anti-aging too as we have earlier explained at the start of the article. Mineral oil an ointment moisturizer that softens, smoothes and locks moisture in the skin. Petrolatum restricts everything outside of the skin creating a barrier on the skin layer. And more obvious sunscreen to protect skin extrinsic aging (we recommend using 30+SPF). All these ingredients can be found easily near you and they are cheap as well.
Let us see some anti-aging creams to keep your skin beautiful.
Global Beauty Secrets Japanese Cream
Recommended for all skin types from dry to oily skin combination skin and normal skin. Best for acne-prone skin. helps the skin maintain moisture, making it stronger, smoother, and less prone to fine lines. It also restores cell nutrients and collagen into the skin, giving you a long-lasting impact.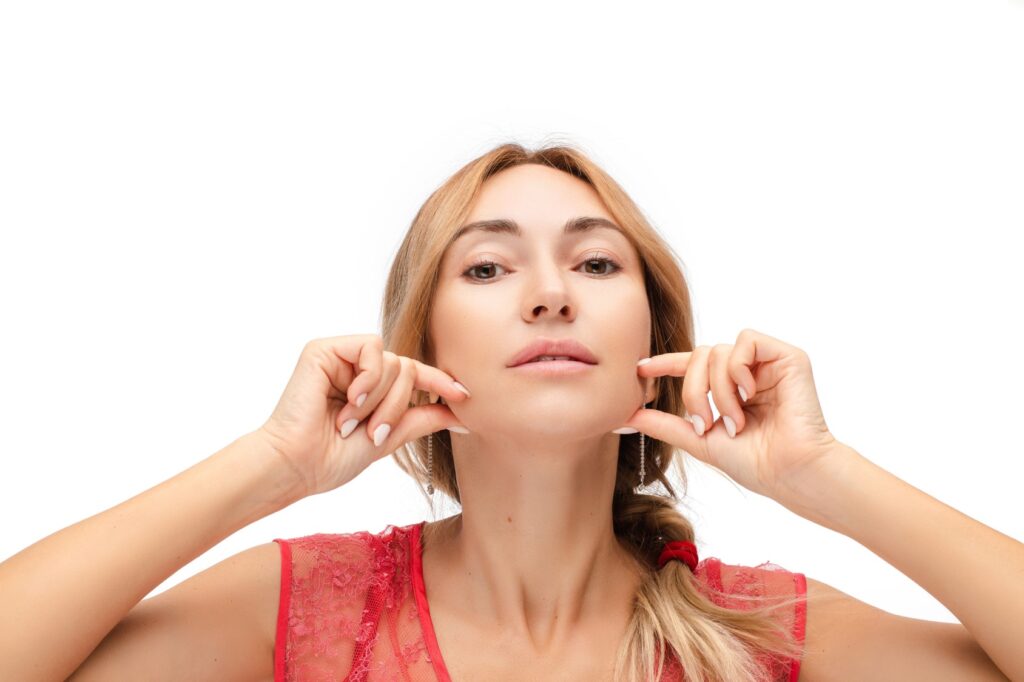 Innisfree Wrinkle
A Korean beauty brand that is 100 percent natural. It is a very popular brand for its various product range of skincare products and cosmetics ranging from sleeping masks, face serums, toners and mists, capsule recipe face packs etc.


Read More – 16 Sulphate Free Shampoo for Men & Women: A Promise to Silkier, Smoother Hair
L'Occitane Anti-aging Cream
Immortelle Reset is a skincare activator that helps your skin gain strength by three natural active ingredients to rejuvenate, relax, and revitalize your dull, exhausted skin.


Vasu Facial Beauty Oil
Vasu Facial Beauty Oil contains Kumkumadi tailam, Avocado, Argan, Lavender, and Rapeseed Oil, all of which aid in the creation of vibrant and healthy skin.


Paula's Choice Anti-aging Gel
It repairs uneven skin tone filling up your pore and hydrating your skin. It acts as a multi-tasker that fights aging improving your skin texture refining pores for instantly visible results.


Organic Harvest Pigmentation & Wrinkles Removal for Girls & Women:
This is a certified cream organic pigmentation and wrinkle cream helps reducing pigmentation and melanin giving a healthy glow to your skin. The best Pigmentation & Wrinkles Removal for Girls & Women to protect their skin from damage by sun providing even skin tone.


Neutrogena Rapid Wrinkle Repair
Neutrogena Rapid Wrinkle Repair: This cream is used during night time especially, includes Retinol and 3 other ingredients with a mixture of a secret formula. It is used by both men and women, it smoothens your face lines, wrinkles and brightens your skin color. It effectively reduces the appearance of stubborn wrinkles, such as crow's feet and cheek wrinkles. You will be able to see the result within one week.


Minimalist Retinoid Anti-Aging Cream for Wrinkles & Fine Lines
A purely next-gen cream with 2% Granactive Retinoid tested by dermatologist giving the best result with less irritation compared to retinol and retinoid. Retinoids in Anti-Aging cream eliminate all symptoms of aging, such as fine lines and wrinkles, resulting in younger, firmer skin.


The Moms Co Natural Age Control
This Cream has bakuchiol (it is a natural alternative to Retinol) & Niacinamide which reduces your wrinkles and lines on face. It is a natural age night cream that restores your firm and soft skin giving a brightening effect and improves elasticity.


Spruce Shave Club
It is the best anti-aging cream for fine lines, wrinkles, and dark spots, and it is safe for all skin types. This cream contains natural ingredients like Vitamin C, Gotu Kola, Licorice, etc, that help in fighting wrinkles and protect against UV damages, and promotes even skin tone giving brighter and healthier-looking skin.


Read More – Homemade tips for silky, shiny and smooth hair