Winters seem to be a great season for escape and savoring hot chocolate. But on the flip side, it may not be favorable for dry skin. Cold dry air in winters can be so brutal on dry skin as result it causes cracked and flaky skin. Providing proper skincare in winters by incorporating the best moisturizers for dry skin is the only way to break off winter cruelty on your skin.
Although there is some remedy for dry skin and skincare tips for winters are available. Well, I am not advocating their efficacy for keeping your skin moisturized. Because some home remedies and skincare tips do what it says.
However, even if home remedies and skin care tips are effective regardless of that they will not always be handy. So, you need to incorporate the best winter moisturizer for dry skin in your winter skincare routine to rejuvenate the top layer of skin and rebuild the protective skin barrier to retain moisture in the skin.
I know, you have a lot of lingering questions, and how to get rid of dry skin in brutal winters are on the top of your mind and the answer could be found in how to hydrate skin. The more hydrated your skin will be, the less it will become vulnerable to cruel winter air.
The Great news is you don't need to dig down to get the Best winter cream for dry skin while we are here to help you.
7 Best Moisturizers for Dry Skin in Winters
However, in the winter season, we drink less water, juice, and even fruits which are greatly infused with antioxidants and hydration. On the other hand, in the winter season air is cold and dry that is blameworthy for the evaporation of existing hydration residing in your skin.
As a result, our skin becomes devoid of moisturization that can lead to awful dry patches on the face and eczema, skin peeling, etc. To keep your skin healthy in winters, you require to implement an outstanding winter skincare routine that includes the best products for dry skin.
Here is your list of best moisturizers for dry skin in winters:
Beneficent First Aid Beauty Ultra Repair Cream is enough for all severe dry skin conditions like eczema, flaky skin. Parched skin, dry patches, and allergies caused by extreme dryness.
This extraordinary cream contains colloidal oatmeal for treating skin irritation, itching, and eczema, ceramides, and shea butter for deep nourishment of the skin, Allantoin, a FAB antioxidant booster that soothes skin and protects the skin barrier, and white tea extracts to rejuvenate skin cells and keep skin healthy and fresh always.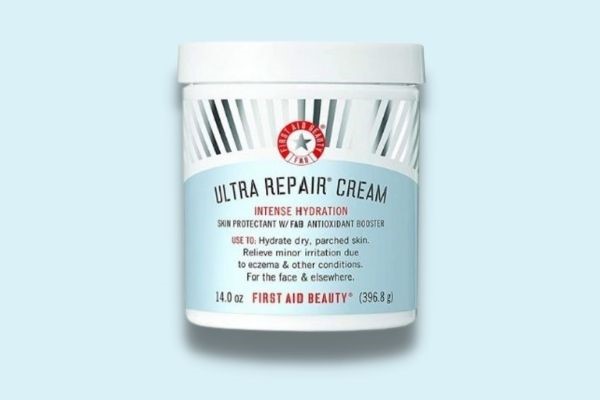 When dryness takes over your skin health in winters neither the best dry skin primers can retrieve your skin softness nor the best dry skin concealers can effectively conceal the dryness. There is only one way to cure dehydration that is providing an abundance of moisture to your parched skin.
Cipla Excel Max Moisturizer for and Itchy Skin contains miraculous herbs like emollients, occlusive, and humectants that help to replenish skin moisture and protect the skin barrier that provides relief from dry, itchy, and eczema.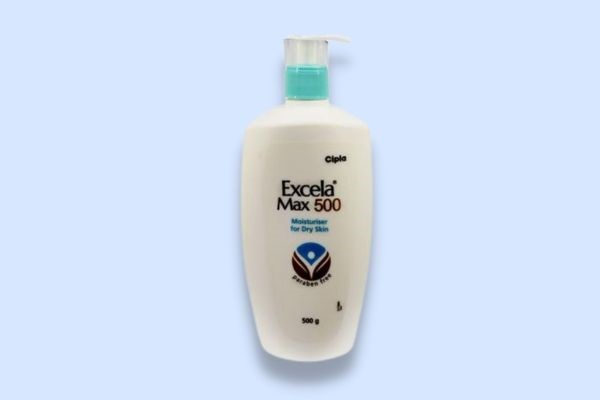 If you are looking for a moisturizer that penetrates in skin effortlessly and fills it with moisturization and hydration without making it greasy at all. Neutrogena Hydro Boost Water Gel Moisturizer is infused with Hyaluronic acid that quickly gets absorbed into the skin and deeply nourishes it with intense hydration.
The best thing about Neutrogena Hydro Boost Moisturizer is it can be used by any skin type no matter if it's dry, oily, normal, and sensitive because it provides hydration according to skin needs, and it doesn't make skin oily and greasy at all.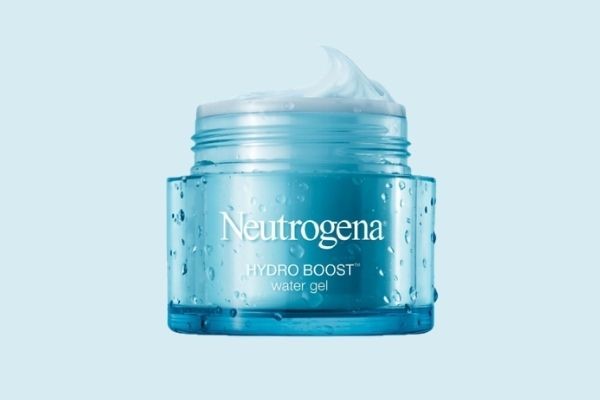 Read More – 12 Fairness Cream for Dry Skin During Summers
If I were asked which is thebest cream for winter dry skin my definite answer will be Clinique Moisture Surge Intense Fortifying Hydrator. Owning the fact that its gel-based non-oily formula contains sodium hyaluronate and bare minerals that provide intense hydration to the skin.
Moreover, Its dermatologist-approved formula is allergy tested and suitable for sensitive skin. Clinique Moisture Surge Intense will sweep you off your feet with its astounding moisture-boosting properties.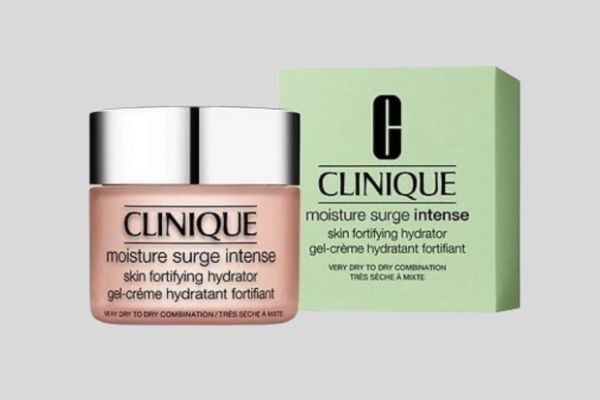 Aqualia Thermal Rich Cream is boosted with a burst of freshness and hydration. It immediately quenches the thrust of parched skin by pumping hydration into the skin. It replenishes skin deeply and locks moisture for the skin for up to 48 hours.
Vichy Aqualia Thermal has a creamy non-oily formula that nourishes sensitive skin as well without leaving any chance of allergy. Moreover, it doesn't only provide maximum hydration but also leaves your skin fresh throughout the day.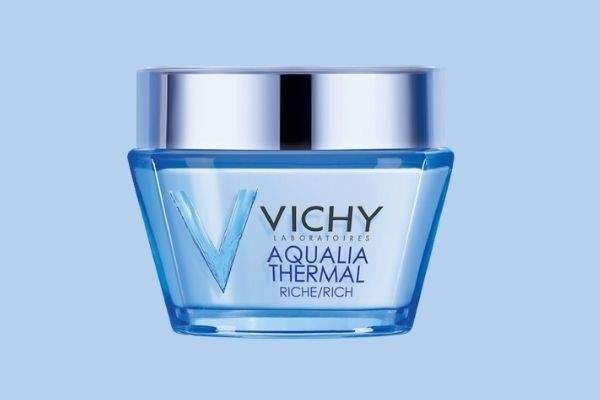 If you are lookingfor a dry skin face cream for winters how would it be if you could get one single cream that heals everything from dry skin to chapped lips? Aquaphor Healing Ointment effectively treats dry and flaky skin and relieves irritation and itchiness caused by eczema and provides utmost moisturization to the skin.
Aquaphor Healing Ointment can be considered to be a metaphor for a personal dermatologist who treats every problematic skin condition and makes skin beautifully healthy.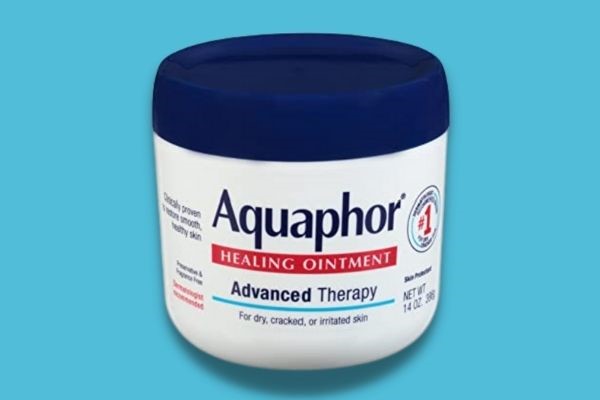 A plant deprived of water and sunlight cannot bloom beautiful flowers just like our skin needs nutrients and hydration to look beautiful and be healthy. In winters, our skin gets completely drained of hydration.
Weleda Skin Food Nourishing Cream is the best face cream for winters because it provides your skin what it needs to be alluring and attains perfect health. It contains sunflower seed oil and shea butter which does the work of skin replenishment effectively while providing intense nourishment to your skin.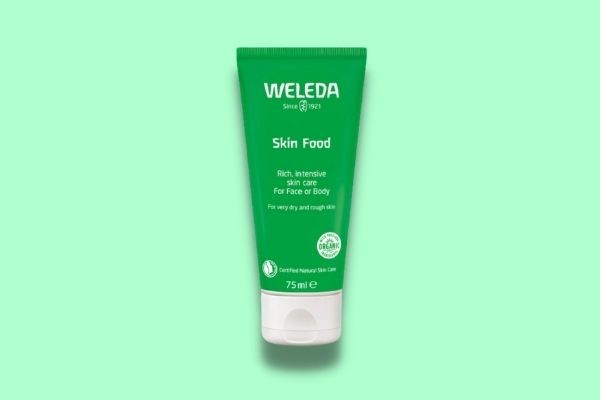 You have introduced amazingly effective and best moisturizer for dry skin in winters that treat skin problems miraculously and leave you with a dewy gorgeous glow. I hope it will help you to find your best cream for dry skin in winters.