Choose one of these leave-in conditioners for braids if you want to nourish your hair while it's under a protective style. Between wash days, you can keep your mane healthy and hydrated with these sud-free formulas. For dry scalps, sore scalps, and extra shine, spray them directly on your scalp and strands.
Additionally, they keep frizz at bay due to humidity. We've compiled a list of our favorite leave-in conditioners for your summer hair routine this season as a way to ensure the longevity of your cornrows and braids. Read on for more.
Best Leave-in Conditioners for Braids
Leave-in conditioner doesn't mean that you skip rinsing out your regular conditioner. A leave-in conditioner is a hair product that is created to stay in your hair and deliver long-term nourishment. A good leave-in conditioner has the same properties as a rinse-out conditioner, a deep conditioner, and treatments that condition hair.
A leave-in conditioner can be both moisturizing and protein-rich, along with offering benefits like heat protection, vitamins for hair, and protection from environmental factors. In this article, we will discuss the best leave-in conditioning mists for your protective braids and twists.
Alba Botanica leave-in conditioners for Braids
This spritzer is made with coconut oil, keratin, and argan oil to provide lasting hydration. There are no harmful sulfates or drying formaldehydes in this product; instead, it has a combination of botanicals that will leave your hair feeling nourished and smooth.
Because it is rich in fatty acids and protein, coconut milk helps to seal in moisture, which in turn helps to strengthen the cuticle and decrease split ends. Aloe leaf juice, argan oil, and keratin derived from plants are all excellent moisturizers and softeners for the hair.


Argan Oil Leave In Conditioner
A protein and argan oil complex will enhance strength and shine. Products that have had extra air and water removed from them require less packing and become easier and more cost-effective to ship as a result. When extrapolated to a larger scale, seemingly little variations in product size and weight can contribute to huge savings in carbon emissions.


Cantu Hydrating Leave in Conditioning Mist
HYDRATES INSTANTLY: Instantly shines, hydrates, and conditions hair that has been lacking moisture. Developed with 100% pure Shea butter to restore lost moisture and reveal stronger, healthier hair with a radiant sheen that comes from inside.


Carol's Daughter Black Vanilla Leave-In Conditioner
Soften and hydrate brittle hair with this combination of natural moisturizers (including aloe and Japanese honeysuckle), wheat protein, and B5 vitamins.


Palmer's Cocoa Butter & Biotin Leave-In Conditioner
With silicone-free, creamy leave-in conditioner, knots and tangles are instantly eliminated, while hair is strengthened to prevent split ends and breakage. Smooths, manages, and makes hair easier to style.


Read More – Mousse for Braids: Best Styling Mousse & its Benefits
SheaMoisture 100% Virgin Coconut Oil Leave-In is a sulfate free conditioner for Braids
100% Virgin Coconut Oil Leave-In Treatment by SheaMoisture controls frizz and protects all hair types without using sulfates. Leave-in milk treatment softens hair and improves styling manageability.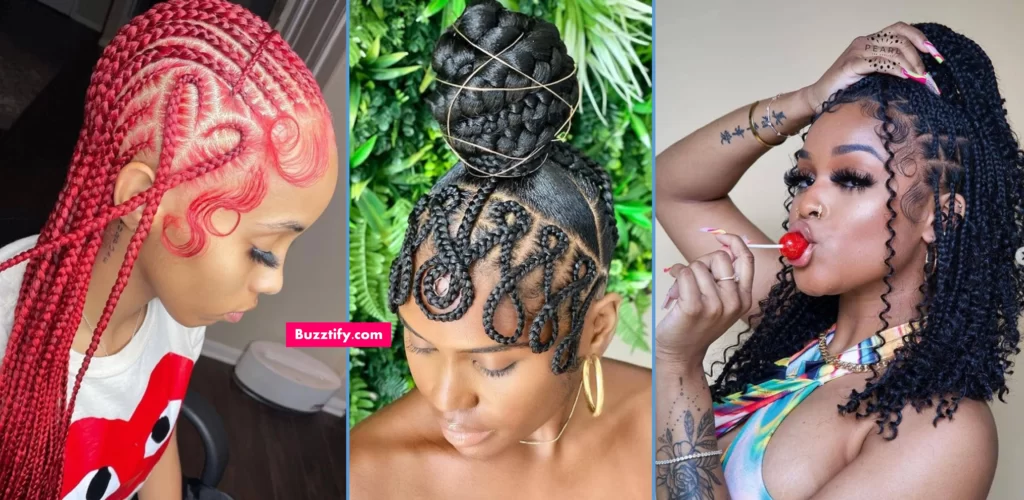 Macadamia Professional Weightless Moisturizer
The combination of Macadamia and Argan oil in this mist also protects your hair from environmental damage. Furthermore, using this product will not cause your colors to bleed.


Renpure Coconut Water Mist Leave-In Treatment
This product is a staple among those with dreadlocks. Reviews brag that this product is suitable for dry, brittle hair and those with previous damage. If you're wearing a protective style to help repair your hair, then it might be worth picking up a bottle of this leave-in conditioner.


Creme Of Nature Argan Oil Leave-In Conditioner for Braids
With its ability to deeply moisturize and add shine to hair, this product has many benefits. What is moisturization without shine? Moisture also contributes to the detangling process.


ApHogee Curlific Moisturizer for Braids
With ApHogee, we can solve multiple hair problems. In addition to the spray bottle's convenience, the product's composition makes styling and manipulating hair a breeze.


As I Am Leave-in Conditioner
Once again, we've found a product that has the most prominent ingredient listed first; water! The As I Am CocoShea Spray stands behind a promise to moisturize, seal and protect your hair and scalp.



Curls Moisturizer for Braids
CURLS has a leave-in conditioner that is ideal for those who are in need of a touch of opulence. The products include natural ingredients that are refreshing. You won't find any sulfates, silicones, parabens, mineral oil or petroleum oil that weigh down your hair. Overall, the product delivers what it promises.


Davines OI Smoothing Conditioner
Davines is my favorite brand. I've been using Momo for a decade. My hair has become increasingly dry in the winters over the last couple of years. Although I hadn't used Oi in years, I decided to give it a try. I love it. It leaves my hair feeling nourished and soft. The broken flyaways have been smoothed out and the hair looks shiny and healthy again. Expensive.. yes. A little goes a long way. As a leave-in, I use it with some gel on my afro-nappy-curly hair. My hair does not crunch after using it. It smells wonderful too! Makes my curls softer and more defined.


SheaMoisture Bundle for Curly, Frizzy Hair Moisturizing Mist & Cream
Intense moisture is provided by this gentle styling product, which tames stray flyaways and gives your hair a great shine. A mist like this is gentle enough to use on dry, sensitive hair, which is common with protective styles. Intense moisturization tames stray flyaways while imparting a brilliant shine to your hair with this gentle styling aid! Hold & Shine Moisture Mist Coconut & Hibiscus by SheaMoisture can be used on even the driest, most sensitive hair.


Best Moisturizing Cream for Braids Pantene Gold Series
The Triple Care Braid Cream is part of Pantene's Gold Series and is a style product that helps seal in moisture while also boosting the hair's structure. Because it is infused with genuine argan oil, it relieves the tension that has built up on the scalp and hair as a result of braiding.


Read More – Cuban Twist Crochet Hair: Hairstyles & Hair color
Conclusion
A protective hairstyle is not the sort of hairdo that you can just forget about and move on with your day. Invest some time and effort into developing a routine for caring for your hair that includes washing, conditioning, moisturizing, and leaving a leave-in conditioner in it on a regular basis.
Have you experimented with any of these leave-in conditioning mists on your braids or twists? Which leave-in mist do you use most often on your hair, and why?
FAQ
Can I use leave-in conditioner on braids?

Make use of a leave-in conditioner as well as a natural oil in order to keep your braids hydrated. Working from the scalp to the ends of your hair, work in the conditioner until it is completely hidden from view. Begin at the roots of your hair and work your way down. After applying the leave-in conditioner, massage in a natural oil such as coconut or almond before styling as usual.
How can you make sure that your braids don't dry out your hair?

If you wear your hair in a protective style, one of the best methods to keep it moisturized is to mist it daily with a mixture of water and a light oil, such as olive oil, coconut oil, or jojoba oil. Another approach to keep your braids moisturized is to use a deep conditioning treatment once a week. The second method involves working into your mane a leave-in conditioner that is water based.
Is it necessary to use leave-in conditioner before box braids?

It helps the hair retain its elasticity and gloss, and it also strengthens the strands so that they are less likely to become damaged or break. After washing off the deep conditioner, proceed to use the leave-in conditioner that you normally use. While you are using the leave-in conditioner and detangling your hair, you can braid or twist your hair.
How do you keep braids looking good for longer?

Regular gel will not be enough for long-lasting braids: "You want to use a thick gel." Kersti also suggests Carol's Daughter Mimosa Hair Honey Shine Pomade to keep the hair below the braids hydrated. Throughout your braids, use pomade to assist your natural hair mix in with the braiding hair.