The personality of curly hair is all its own; it is huge, bold, and gorgeous all at the same time. If you have coily hair, you already have unbeatable volume, and just a little amount of hair care may go a long way. Make sure that you use the appropriate products and methods to maintain the bounce and health of your coiled hair so that it always looks its best.
What are Coily Hair?
Having an awareness of your hair type can help you manage it more effectively, and the more TLC you give your mane, the healthier and stronger it will become. To jumpstart your inquiry, we'll acquaint you with the particulars of the coily hair type.
Coily hair, which is type 4 on the hair type spectrum, is defined by its inherent waviness. It can be supple as silk or as coarse and wiry as steel. These spirals are so tightly wound that they almost seem zigzag.
As a result of its lack of cuticle layers, which protect the hair from drying out, coily hair is notoriously delicate.
Curly hair has a lot of twists and turns, which prevents the scalp's natural oils from traveling down the hair shaft.
Because of this, coily hair is prone to dryness, tangling, and shrinking. Nonetheless, with TLC it may retain its beauty for a long time.
Coily Hair vs Curly Hair Difference
There are four primary styles of hair, which are straight, wavy, curly, and coily. The first form of curly hair is known as Type 3, and the number increases from there depending on how tightly the curls are wound. While Type 4B hair is the most coiled of the four types, Types 4C and 4D hair may be found throughout a wide range of textures.
Coily hair is characterized by a greater degree of distinct ringlets, more volume, and typically a fuller body than curly hair. Curly hair can be tightly curled or have a more undone look.
Curly and wavy hair may be cared for in a number of different ways. Due to its proximity on the spectrum, many hair care products are suitable for use on both kinds.
Your hair's texture, dryness, and degree of damage will determine which hair care treatment is best for you.
What hair care product will work best for you depends on your hair type, how often you use heat tools, how often you color your hair, and how often you use any additional products that might weigh it down.
Coily Hair Care Products
It's a 10 Haircare Miracle Coily Hair Hydrating Shampoo
With this one product, you may get a variety of looks, including beachy waves that appear soft and conditioned, defined springing curls, and smooth straightened hair. It replaces heavier style aids like gels and hairspray by saturating hair with deep moisturizers to soften and seal strands.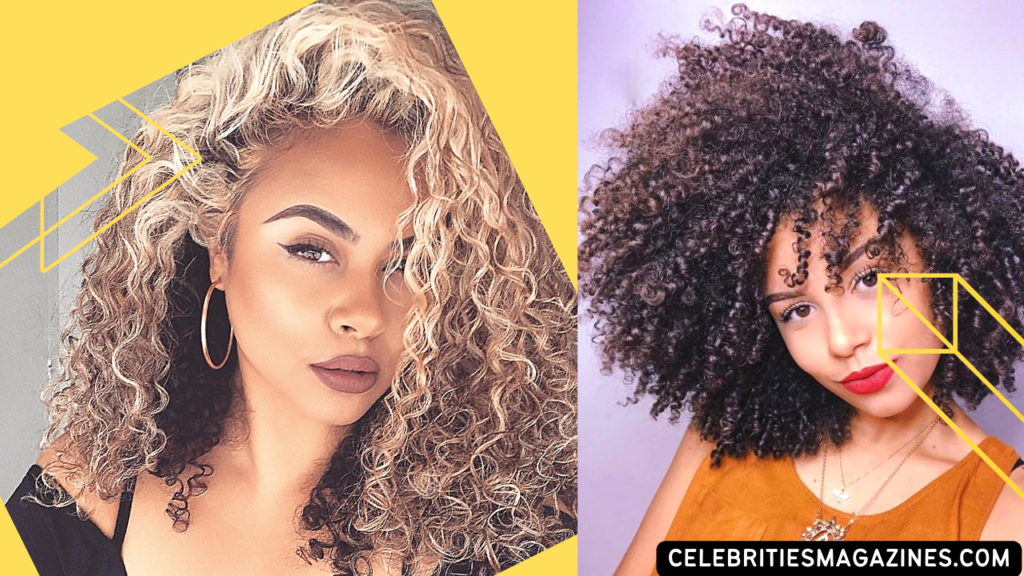 IT'S A 10 COILY MIRACLE MASK for Hair
Because naturally curly and wavy hair tends to be rather sensitive, it's vital to take extra -special care of it. Hair that is healthy and well-nourished from the inside out will be silky, smooth, and easy to manage. This is why the It's a 10 Miracle Coily Mask is such a useful hair-care product. It penetrates the hair's cuticle to mend split ends, restore lustre, calm tension after blow drying, and detangle strands of any and all hair types.


It's a 10 Haircare Miracle Coily Hair Hydrating Shampoo
What if you didn't need a mountain of product or hours in front of the blow dryer to achieve the sleek, just-out-of-the-shower look you want for your curly or wavy hair? That's what you get with every use of It's a 10 Miracle Coily Hydrating Shampoo. The very hydrating solution penetrates to the core of each strand to fortify and seal, leaving hair looking smooth and shiny.


Read More – Marley Twist Braid Hair Styles and How it is Different from Havana Twist
How to Take Care of Type 4 Coily Hair?
Hair of the type 4 coil pattern can be either very fine and delicate or quite coarse and rough. Even while it appears to be the most resilient hair type, curly hair actually has the fewest cuticle layers, making it extremely susceptible to damage from exposure to the elements. The three primary issues it faces are dryness, tangling, and shrinking.
Use of Hair Butter for Coily & Curly Hair
Hair butter, which is full of fatty acids, protects hair from breaking and promotes long-term suppleness. We advise using our Murumuru Butter & Rose Shampoo and Conditioner, which provide shine and moisture to your hair.


Stop using harsh shampoos on your hair
You've probably heard the horror stories about what happens to curly hair when you wash it with ordinary shampoo. It's true that normal shampoo may be quite damaging to your hair, leaving it dry and more prone to breakage.
Stop using detergent-like shampoo that dries up your hair and try a sulfate-free shampoo instead. A curly-haired person's best buddy is shampoo that doesn't include sulfates. It cleanses your hair of excess sebum and product buildup without drying it out.
Take Care of Coily Hair at Night
If you have coils, you should still take care of them at night. Here are a few tips to keep your hair safe while you sleep:
A silk pillow or pillowcase is wonderful for preventing frizz since it reduces the amount of friction that your hair experiences when resting on it.
A silk scarf or hat is another option for preventing your hair from drying out as you sleep.
Never Comb Coily Hair Dry
When the hair is wet or moist and laden with conditioner, combing through knotty hair and detangling it is the easiest way to achieve these goals. Additionally, we always advise letting it air dry first.
Oil and moisturizer are not same
Oil does not equal moisture. Moisture can only be obtained from water and other substances that contain a lot of water or humectants (such as glycerin or aloe). Although oils and butters are wonderful for retaining the moisture that is already present, they do not add any new moisture to the hair follicle.
Because of this, we suggest applying a moisturiser that is based on water, and then following up with shea butter, murumuru butter, or extra virgin oil to seal in the moisture.


Tyr Oil Products
Any of our natural oil infusions are made for this hair type. Our personal favorite is the Sandalwood & Grapeseed Naturals Oil Infusion Hair Oil. This luscious natural oil with grapeseed oil visibly repairs and leaves you with healthy-looking hair.




Read More – Best Product to Retwist Locs & How Often Should You Retwist Locs?