Engin Akyürek a Turkish actor known for his appearances in Fatmagül'ün Suçu Ne, Ömer Demir in Kara Para Aşk. Engin Akyurek was born on 12 October 1981.
He began his TV career with Yabanci Damat. A Turkish series was aired to Greece for the first time. First Turkish series aired with Yabanci damat.
Engin Akyürek Biography (Personal, Family Life)
Engin Akyürek's father works for the government, and his mother is a stay-at-home mom. He has a younger sibling too.
In his second year following university, Engin Akyürek participated in the Turkiye'nin Yildizlari (Turkey's Star) TV contest.
Engin Akyürek believes that "Acting is not just putting on a costume and saying your lines"
Engin Akyürek Info
| | |
| --- | --- |
| Facts | Info |
| AGE | 39 |
| DATE OF BIRTH | 12-Oct-81 |
| BIRTHPLACE | Ankara, Turkey |
| ZODIAC SIGN | Libra |
| HEIGHT | 6'1″ (1.87m) |
| WEIGHT | 185lbs (85kg) |
| HAIR COLOR | Black |
| EYE COLOR | Brown |
| NATIONALITY | Turkish |
Engin Akyurek TV Series List
Engin Akyürek's interest in acting developed from watching television series and movies with his family while he was in elementary school.
After starring in a school play, Engin's father advised him to focus on his schooling rather than pursuing his goals of being a successful actor.
The first place prize he won in this competition earned him a part in the TV series Yabanci Damat (2004–07), produced by Yagmur Taylan and Durul Taylan.
His role in the television series, Karayilan, was that of Nizipli Halim, a story set in Gaziantep (2007-2008), and the story that took place during the time of French occupation.
| | | |
| --- | --- | --- |
| Title | Year | Role |
| Yabancı Damat | 2004–2007 | Kadir Sadıkoglu |
| Karayilan | 2007–2008 | Nizipli Halim |
| Bir Bulut Olsam | 2008–2009 | Mustafa Bulut |
| Fatmagül'ün Suçu Ne? | 2010–2012 | Kerim Ilgaz |
| Kara Para Aşk | 2014–2015 | Ömer Demir |
| Ölene Kadar | 2017 | Dağhan Soysür |
| Sefirin Kızı | 2019–2021 | Sancar Efeoğlu |
Read More – Tuba Buyukustun Short Hair, Height
Engin Akyürek Movies/Films List
In 2006, Engin Akyurek first appeared in the Zeki Demirkubuz film Destiny (originally named Kader) with Ufur Bayraktar, Vildan Atasever, and Engin himself.
Then in 2014, Engin starred with Farah Zeynep Abdullah and Ceren Moray in the romantic mystery thriller "A Small September Affair" (originally titled "Bi Kuçük Eylül Meselesi").
| | | |
| --- | --- | --- |
| Title | Year | Role |
| Kader | 2006 | Cevat |
| | | |
| A Small September Affair | 2014 | Tekin Bulut (Tek) |
| Çocuklar Sana Emanet | 2018 | Kerem |
| Bir Aşk İki Hayat | 2019 | Umut |
Engin Akyürek Awards List
Title
Year
Role
Awards
Kader
2006
Cevat
Turkish Cinema Award (SIYAD) for "Most Promising Actor"
CASOD (Cagdas Sinema Oyuncuları Dernegi) Oyunculuk Award in 2006 for "Most Promising Actor"
Kara Para Aşk
Dec-14
Omer
" Best Actor of 2014 Drama Dalında En İyi Erkek Oyuncu RaniniTv'den 2014 Yılının En İyileri Listesi raninitv 25 Aralık 2014"
Apr-15
Stars of the Export in Electrical Electronics and Service Exporters Association Cultural Service Awards
May-15
"Best Actor" of the Year category in " festival Marconi Odülleri ", organized by Bursa University " radio and television branch " in Turkey. The winners this year
2015
The Best Actor" Award based on the 2015 poll
Best actor Prize in Seoul International Drama Awards 2015
Best Actor Nominee in Golden Butterfly Awards 2015
Best Actor Nominee in International Emmy Awards 2015
Best Actor in 4. Kristal Fare Ödülleri
2016
Best Actor in Altın Palamut Sinema Televizyon Ödülleri İçin
Best Actor in Dijital Dünyanın En'leri Ödülleri 2016
Engin Akyurek Love Life (Girlfriend, Wife)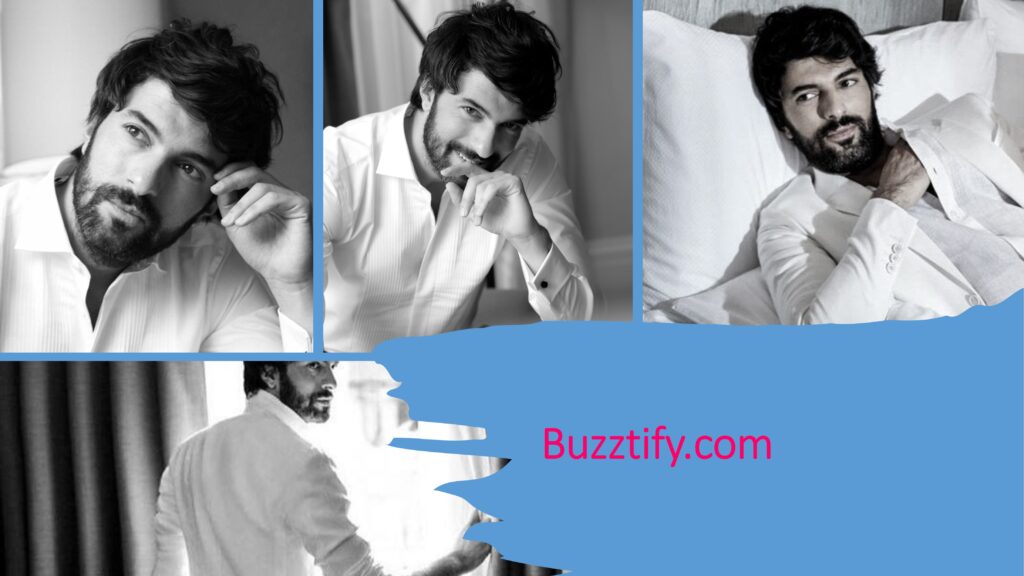 It was in 2011 that Engin began dating Turkish actress and model Cansu Taskin, who was in the 2013 comedy "(Q) üfür" as well as the 2017 romantic film "Bambaska." A couple of months later, they ended their relationship for no apparent reason.
Engins Akyurek's second relationship began in 2014 when he began dating Turkish actress Tuvana Turkay, who has appeared in over 10 films. They dated for about a year and a half before calling it quits on each other.
Cansu Dere, a Turkish actress, was his girlfriend for several months prior to splitting from him in 2018.
Apparently, Engin is dating Tülin Yazkan, opposite whom he appears in the show "The Ambassador's Daughter" in March 2021.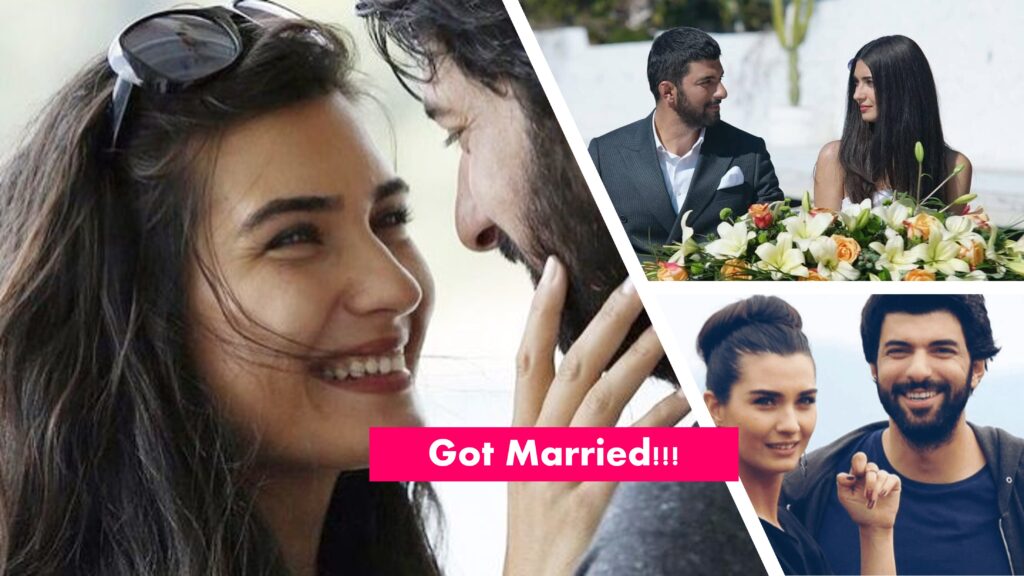 What are Engins' Akyurek's Hobbies?
Traveling and acting are among Engin's hobbies and interests. In his free time, he loves to exercise
What is Engins' Akyurek's Age and Height?
Engin, a man of many talents, is 39-year-old, 6'1″ (1.87m) tall, and weighs around 185lbs (85kg).
What is Engins' Akyurek Eye & Hair Color?
Engin, who has short black hair and brown eyes, has an athletic build.
How Many Girls Engins' Akyurek Dated?
Engins' Akyurek dated first with Cansu Taskin in 2011. Tuvana Turkay in 2014, Cansu Dere 2018, Tülin Yazkan 2021.
What is Engins' Akyürek's Net Worth?
According to PR firms and his manager, we can assume, as of March 2021, Engins' Akyürek's net worth is estimated to be over $2 million.
Who is Engin Akyürek's Wife?
Tuba Büyüküstün and Engin Akyürek's got Marriage in Sefirin Kızı Spar, the marriage was quick and shock to their fans. But all are happy for them 🙂
Tuba Büyüküstün and Engin Akyürek's got Marriage?
Tuba Büyüküstün and Engin Akyürek's got Marriage in Sefirin Kızı Spar, Yes the news is real, and we have few pictures for you too.
Engin Akyurek Hot Turkish Actor Photos
Read More – Burak Özçivit Biography Surprising