Everyone loves playing games, but there are some games where you can earn while you play. These are NFT games or you can call crypto games too. There has been a rise in NFT games around the crypto industry.
It is estimated that gaming industry is to generate $218.7 billion in 2024. Gaming has impacted lives in more ways than we know.
Aside from developing games, you can make millions of dollars by participating in gaming competitions , buying and selling in-game items, and hosting tournaments.
Gaming used to be derided by critics because they claimed it was bad for your health. It was considered as a waste of time and a waste of money too. That belief, however, may have been outdated. There are now a number of studies showing that gaming may actually be beneficial.
The WHO has also changed its antagonistic mind toward video games. During the pandemic, WHO recommended video games to easy or mind.
Adding the capability of earning money while playing means that gaming has contributed more to global economic growth than just video game sales.
These are some of the best NFT Games released this year or will release by the end of the year. Here you will find a list of free-to-play, earn-to-play, and many other crypto games. You can find many NFT Games in this list that are free-to-play, play-to-earn, and other blockchain-related games.
10 Best Upcoming NFT Games
Idle Cyber: Best Play To Earn NFT Game
This game mixes a futuristic environment with a post-apocalyptic theme. To defend against cyborgs, humanity must erect massive walls which serve as their first line of defense.
Throughout the game, you take control of Cyber Defense, an elite squad. Mutants are the only members of the team that possess different abilities and weapons. Along with the giant bosses in the game, they are responsible for defending the wall against the cyborgs.
Despite all this excitement, there's more to come. There are several characters aesthetically designed in the game. On the Idle Cyber website you can find backstories and weapons for each of the characters, including the featured ones.
Idle Cyber uses Play2Earn business model. The game essentially allows you to earn real-life money from playing it. This game hasn't been released completely to gamers yet. The Binance Smart Chain is intended to be used for its creation, and it will be released soon. (Download Binance app now)
Upon release, you can immediately hop aboard the train and start defending your walls with your Cyber Defense squad. In case you're successful, you will be rewarded with an Idle Cyber token or NFT asset.
You can resell your winnings to whoever is willing buy regardless of how much you win. In closing, let me mention that this is a role-playing game PVP mode.
You have an unlimited number of levels to choose from in this game. The outcome is that you have an almost limitless capacity to earn NFT assets and tokens that can then be resold for money.
Axie Infinity Crypto Game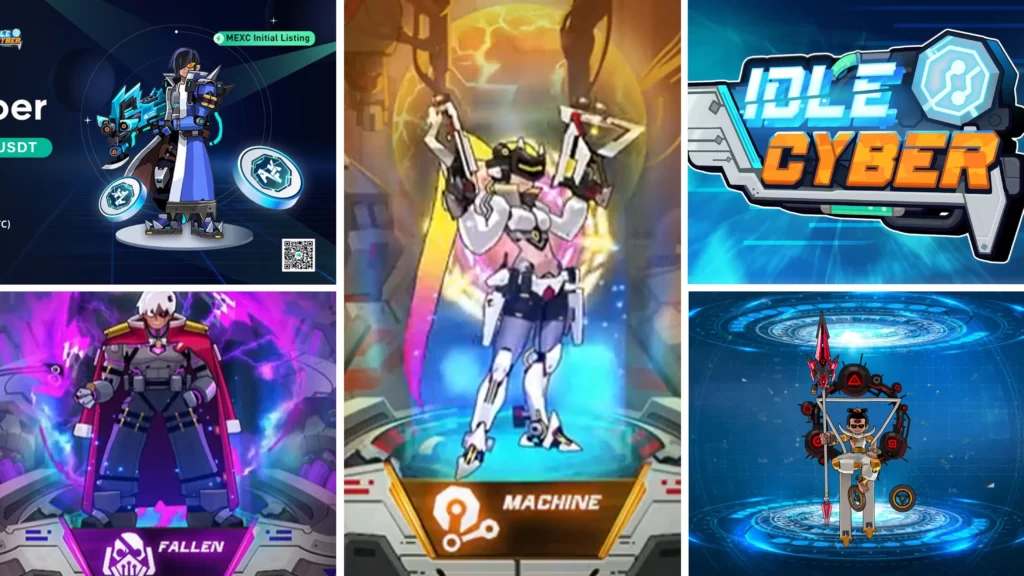 Among the best early Pokémon-style games is Axie Infinity. It is a Ethereum blockchain-based play-to-win game. As we move into 2021, Axie Infinity has emerged as a powerful challenger. Axie Infinity's great advancements and rising player base deserve appreciation.
Recent implementations of Axie Infinity's scalability solution, Ronin, have been widely acclaimed. Since there are no fees associated with the transactions, it is the most reliable solution. Breeding and collecting Axies (NFT-based digital creatures) is the primary objective of the game.
The genetic signatures of each Axie are unique. The descendants of the Axies will inherit all the strengths and shortcomings of the Axies as a result of this continuing phenomenon.
Axie Infinity Features
You can also buy and sell Axie on the popular Ethereum NFT markets. The price of each varies according to its characteristics and rarity. In order to begin playing, you will need to get your hands on three Axies.
The Smooth Love Potion (SLP) is the reward for each mission, adventure mode, or PVP (player vs player) battle. The platform uses ERC-20 utility tokens for its currency.
The AXS Axie Infinity Sharad token is another native ERC-20 token that functions as the platform's government token. The staking service for Axie Infinity is therefore based on this token, so in order to breed a new Axie, you need to pay a certain amount of this token.
MetaWars ($WARS)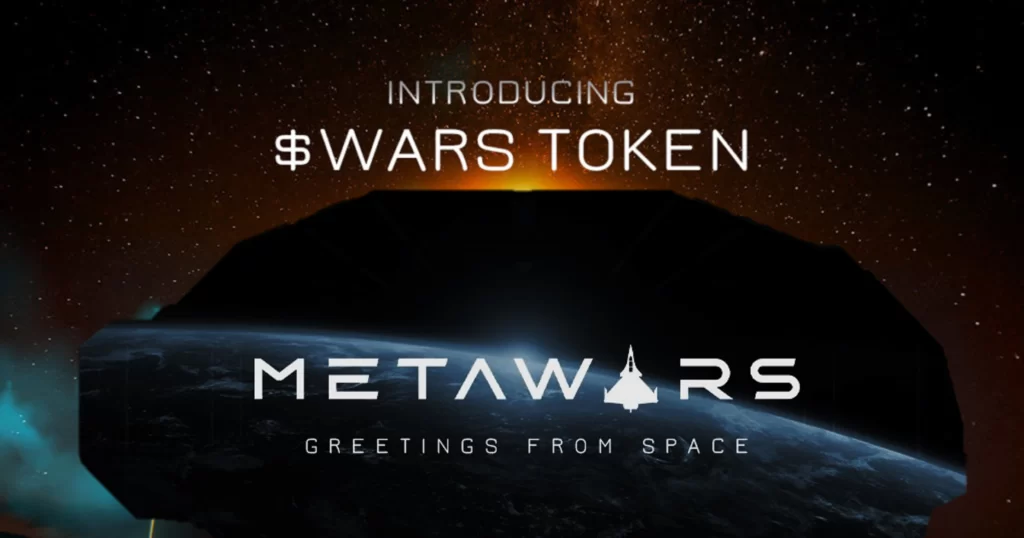 MetaWars is a game with a multiplayer focus, often described as futuristic sci-fi. Space is the theme of this roleplaying game, and the gamers can immerse themselves in one of the most realistic space expedition available.
How to earn with in MetaWars Game? As a player, you can take advantage of the war economy to monetize and earn. Throughout the game, the MetaWars galaxy constantly shifts and evolves as a result of the actions taken by all the players.
To understand MetaWars, you have to look at three factors.
In the first one, you will learn all about exploration.
There is then the Fleet Formation, where players can customize their fleet ships and robots.
Finally, there is the Combat segment. In addition, Acquire Terrain is an new additional feature.
Players can discover galaxies by collaborating with others in MetaWars. Upon completing a series of missions, they will revolutionize those galaxies. Additionally, players can acquire limited edition robots by winning NFTs in a number of auctions.
MetaWars allows players to participate in challenges and stake money. This results in them earning $WARS tokens (the in-game and governance tokens).
This allows gamers to customize their armies in an amazing and unique way. There are many device, module, and weapon combinations available to them. Their gaming character level increases with these options, and they earn unique rewards as well.
Read More – MonkeyBall Play-to-Earn Game
Splinterlands: Best Ready-To-Play NFT Game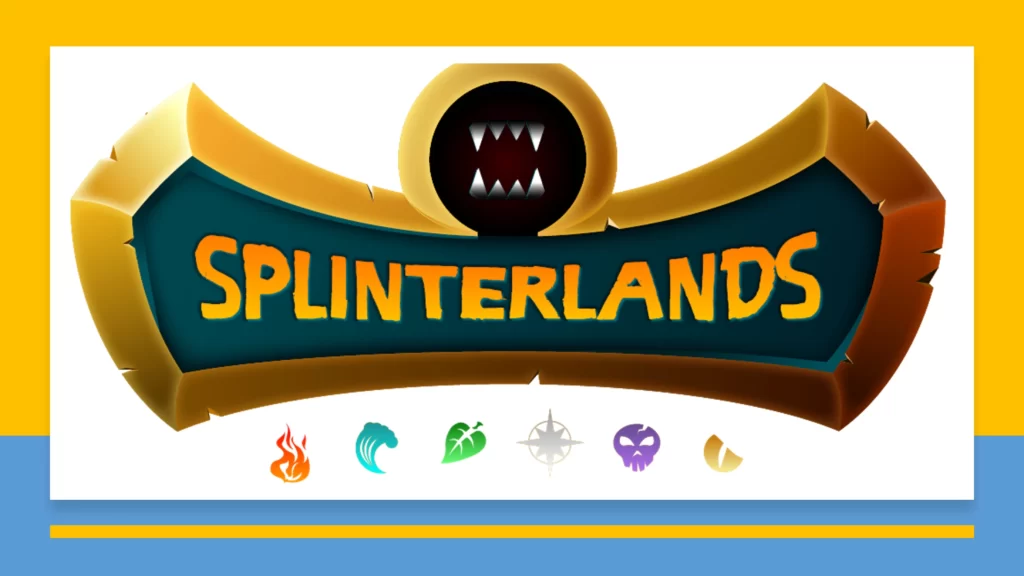 Splinterlands is a free-to-play card game has has created quit a buzz. You earn moola as you play, similarly to Gods Unchained, which is a play-to-earn NFT game. You can earn rewards depending on how well you match cards.
How to play Splinterlands game? Start playing NFT by purchasing a starter deck of cards. After registering your Steam account, you can access the cards you purchased from Splinterlands.
Most of the time, you are lucky enough to find yourself with some rare cards after buying your first set. It is also possible to receive multiple cards of the same type. Adding all similar cards together will increase their strength tremendously if this is the case. You can sell one of the similar card for some cryptos.
Once you've recognised and become acquainted with the cards, it's time to face off against other players. If you are tired or bored of playing the same card games you can also change the game too, but that require substantial expenses.
During "Fast and Furious" mode, you will enjoy rapid battles. Taking just a couple of minutes per round, Splinterlands gives players a chance to win some money. So go ahead and try it out!
Sandbox 3D Metaverse Game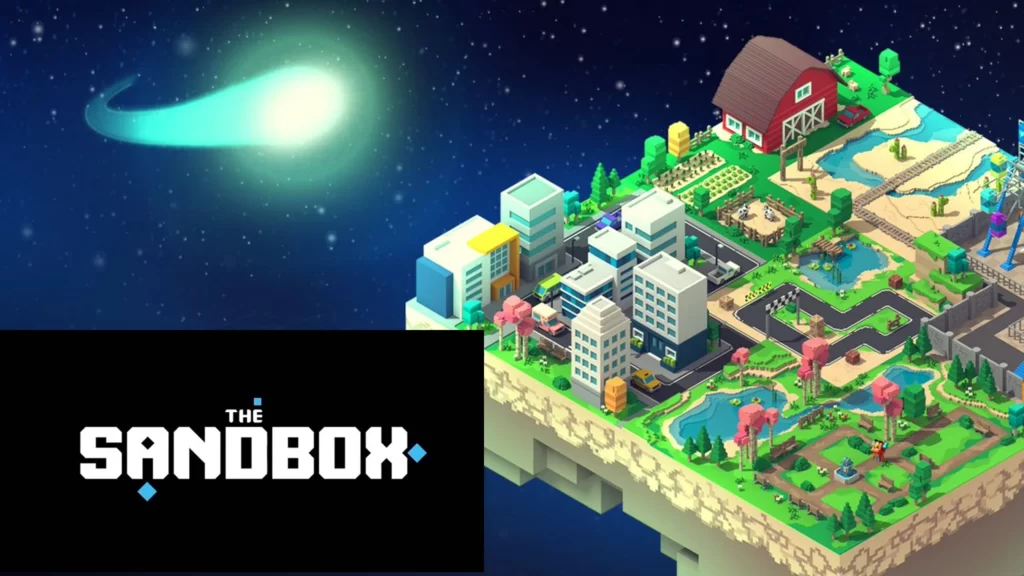 A voxel-based game, Sandbox 3D game will take your excitement to the next level. For creating and trading various virtual assets, Sandbox is one of the leading NFT gaming platforms. Players can customize voxel objects as well as monetize them in Sandbox 3D.
This game is similar to Minecraft or Roblox, but built on blockchain technology. The Sandbox 3D is an interactive open-world physical sandbox. Players are free to manipulate a variety of objects with your fellas.
You can create objects and customize them with the platform's tools. Another cool feature of NFT games is that you can sell the objects on different markets. Besides enabling you to play games developed by others, this platform also provides the ability to develop your own game.
Sandbox 3D introduces SAND, an ERC-20 token, as the native currency of the metaverse. In Sandbox 3D you can purchase a variety of stunning in-game products using this token. They can be found in the platform's marketplace. This game allows you to earn LAND tokens, which are Sandbox's NFT tokens, the asset that is most valuable in the game.
Gods Unchained: Top Free-To-Play NFT Game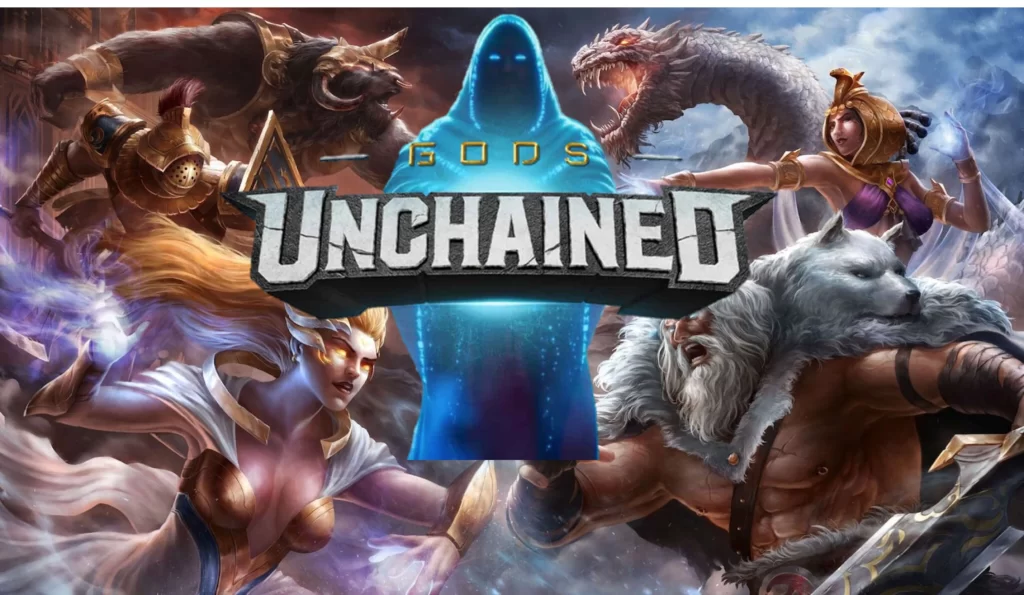 The game Gods Unchained is a top-rated free-to-play game. Known for its unique combination of various NFT components with a typical card trading game, this game is extremely popular.
How to play Gods Unchained NFT game? In Player vs. Player (PvP) matches, players can earn these cards by winning or they can buy them from experts. The quality of the player's cards and his or her ability to play determine the winner in both cases.
It puts emphasis on tactic and skill in this free-to-play NFT game. When you play Gods Unchained in ranked mode, you're matched with other players of similar ratings. When your gameplay reduces the life of your opponent to zero before yours, then you win the match. Throughout the game, you will gain experience points with each victory.
Sorare Fantasy Soccer Blockchain Game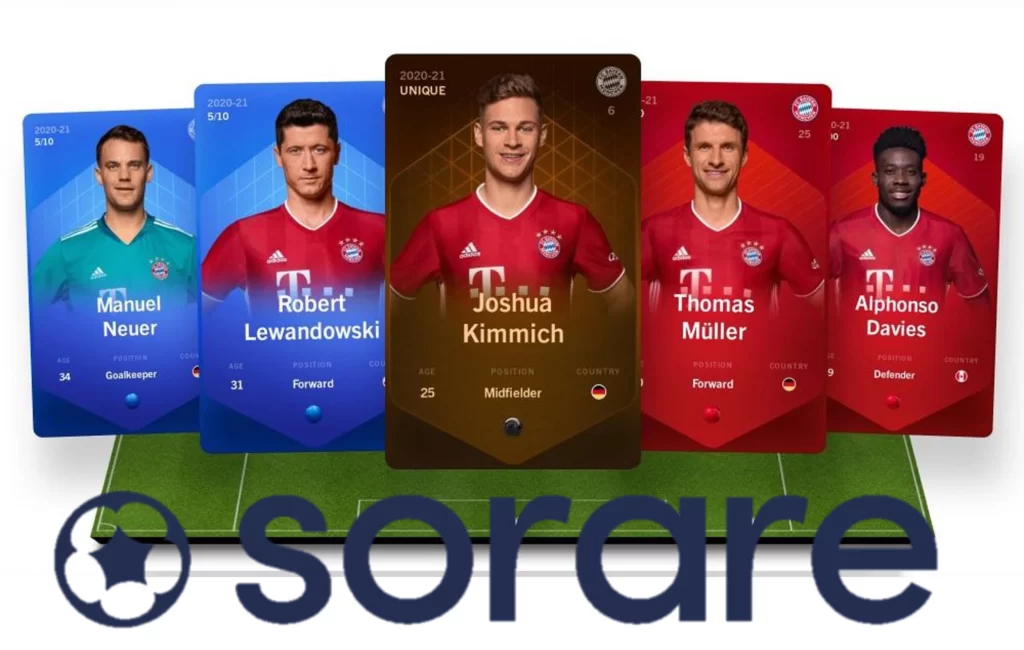 The Sorare fantasy soccer game is aimed at soccer fans around the world. Digital Player Cards are used in this soccer simulation game to help players manage, trade, and sell a virtual team.
Sorare was developed in 2018 with the aid of blockchain technology based on Ethereum. The two famous figures behind this development are Antoine Montfort and Nicolas Julia.
Sorare Game Features
The virtual football teams in Sorare consist of a total of five players. To do so, players receive blockchain cards, which are available in Sorare. Rankings are then assigned to these virtual teams according to players' performance on a real-life soccer pitch.
In addition to the coins, players also receive Ether Tokens, the second most valuable cryptocurrency at the moment.
Sorare, one of the best NFT games, you can earn rewards by simply defeating the managers of your opponents in. A real-life football player is featured on each card, usually for the season that it was released.
How to play Sorare NFT game? Sorare's scarcity levels are split into three categories. The first is Unique, the second is Rare, and the third is Extremely Rare. Upon collecting a card, a player gains complete control over it. A player may later sell the card to another gamer if they wish.
Lightnite NFT Game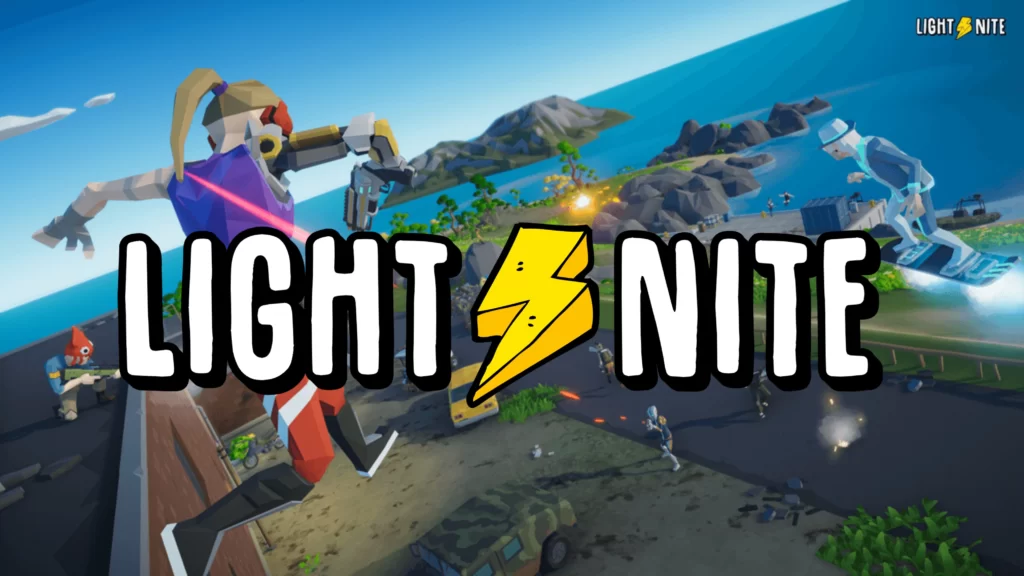 Lightnite provides unbeatable joy in headshotting other players. It's one of the most remarkable methods of stacking SATs, isn't it? It was developed by Satoshi's Games, which is also on the top NFT games list.
Essentially, it falls into the same category as online multiplayer games or battle royale games that are similar to Fortnite. Interaction between players in game triggers penalties or monetary rewards. As of now, you can try the Beta version of Lightnite, but if you want the full version, you'll have to wait until November 2021.
As a play-to-earn game, Lightnite has an interesting twist! This game offers two different ways for players to earn money. The players who are the best at out-skilling others in PVP (player vs player) combat will earn bitcoin. However, getting shot will cause players to lose bitcoin. Furthermore, they will also receive a penalty.
Lightnite integrates microtransactions into the game using Layer 2 technology provided by Bitcoin. Lighting Network is the mechanism used to implement microtransactions in the game.
Players have the ability to increase their in-game balances in real time. As you kill other players and collect valuable items, your balance can increase.
Star Atlas Solana Blockchain NFT Game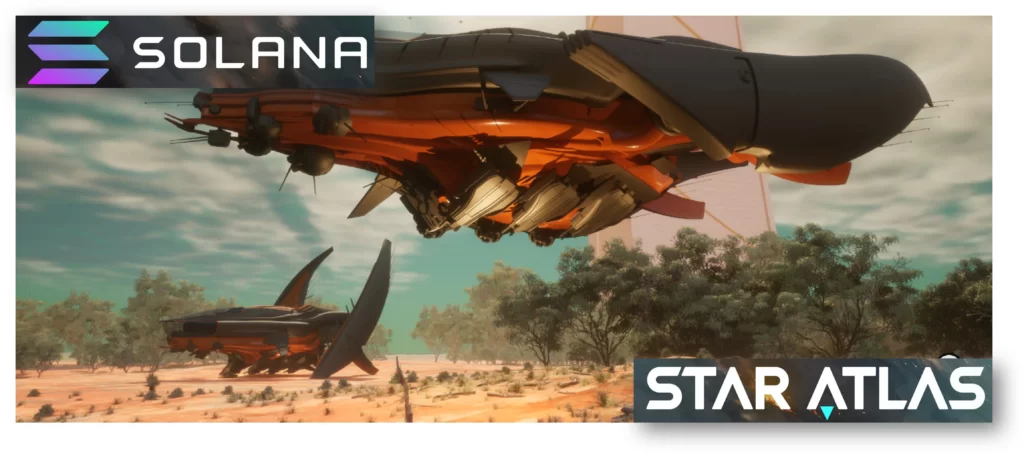 Star Atlas is the best blockchain game to date on the NFT platform. This game is outclassed because of the space theme and grand strategy. The Star Atlas Solana based blockchain game takes place in the year 2620.
It is powered by the legendary and ground-breaking Unreal Five game engine. In other words, they can experience cinematic-quality environments in real-time like never before.
It is obvious from the trailer for Star Atlas that we will be treated to a visual spectacle. Playing the game allows you to become a captain of deep space and explore an open world of galaxies to find crewed spaceships.
How to play Star Atlas Game? Additionally, you'll find a wide selection of terrestrial and celestial assets. On the Universal Marketplace, you will be able to mine, refine, and trade the assets that you have found.
A total of two currencies will be available in Star Atlas. ATLAS is the first one; POLIS is the second. Its hype is similar to that of Entropia Universe or EVE Online. In addition to next-generation graphics, its play-to-earn mechanics are built on a real crypto-powered economy.
Guild of Guardians Mobile Blockchain NFT Game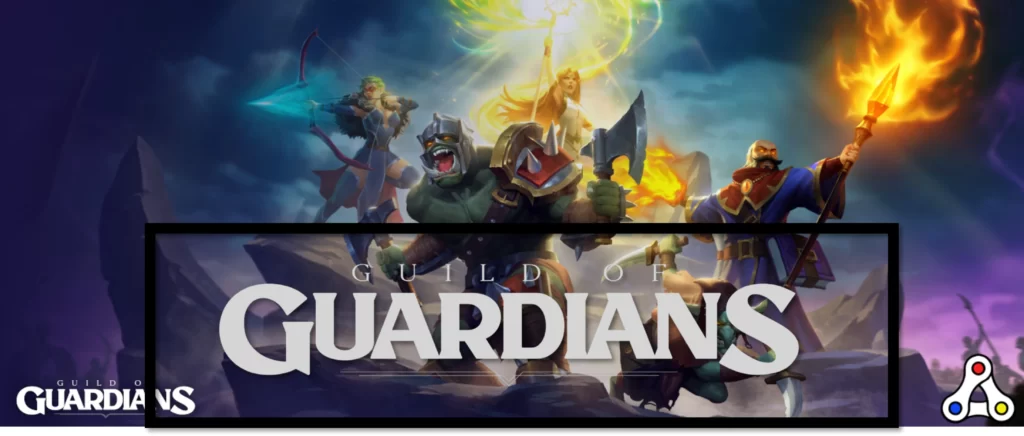 NFT games such as Guild of Guardians based on blockchain mobile roleplaying mechanisms are among the most popular. With this game, the players create an unbeatable guardian team. In addition to guilds, these "Guardians" raid dungeons and create unique assets, earning you tradable rewards.
Guild of Guardians was created by Stepico, while Immutable handled the publishing. Gods Unchained, Ethereum's biggest trading card game, was conceived by the same team. As one of the most awaited space games, the game will be released in early 2022.
A waitlist of more than 140,000 players already exists for Guild of Guardians. As well as this, it also has about 66,000 members on Discord and 68,000 followers on Twitter.
Ubisoft is helping the Guild of Guardians establish relationships to maximize its chances of success. Sandbox is a close partner to the guild for the same purpose. The game, which features a play-to-earn model, has already completed its first NFT Founder Sale. Chain Guardians (CGG) serves as the in-game token and utility token for the Guild of Guardians.
Read More – Belugies NFT Earns $1M in 10 Minutes
How many types of NFT Games are there?
Play to Earn NFT Games
Video games take a whole new level with the best NFT games. Play-to-earn games are the type of NFT games where players strive to earn money. The players earn numerous items with proven scarcity that are purely theirs. A multiverse concept opens up the possibility of using items from one game in multiple games.
Play-to-earn models are already in the spotlight thanks to the NFT games. The built-in incentive is the key difference between it and other traditional games. With these incentives, gamers are given more power than game publishers.
Free To Play Games
Gamified learning is nothing new when it comes to NFT games. With the help of a game-like user interface, the educational content is indeed a plethora that facilitates knowledge acquisition. A free-to-play game is one that does not require you to pay any upfront fees.
Gods Unchained, which is a free-to-play game in which players can earn money without investing anything, and Splinterlands, which belongs to the same category, give the best example. You should keep in mind that certain free top NFT games heavily rely on random number generators mechanics.
In some cases, the best assets in the game are hidden behind paywalls because they are part of a pay-to-win model.
AI & VR The Future of the Gaming Industry
In addition to the arts, sports, real estate, and gaming, NFT is making its mark in many fields. NFT appeared for the first time in a video game by Crypto Kitties and a pixel art giveaway by CryptoPunks in 2017.
For a short while, it was a hot commodity until 2018, when the bear market hit the in cryptocurrencies. NFTs progressed peacefully until 2021 with the gaming industry experiencing a massive boom. Combining blockchain technology and non-fiat currencies is gaining tremendous traction.
Blockchain gaming, as a whole, revolves around the aspect of value-adding for creators, consumers, and players. Of course, NFTs are the center to these aspects. Blockchain provides safety and security that make the future brighter. The reason for this is that it adds a layer of comfort for both gamers and creators alike.
It has been shown that blockchain technology and NFTs work extremely well together. The future of blockchain gaming revolves around adding value to all the stakeholders, including creators, consumers, and players. NFTs are at the heart of all of these aspects, of course.
The blockchain has made the future safer and more secure because it provides safety and security. It provides a layer of comfort for both creators and gamers alike. Through blockchain NFT gaming, players will be able to interact with a virtual world while participating in the game.
In-game assets will be unlocked and gathered by the top players, which will serve as a badge of honor. In addition, the gamers' audiences that consume content will also reap significant benefits. Their favorite players could be invested in to earn better digital assets and to buy more NFTs. Indeed, this would be an excellent way to support gamers who deserve it.
NFTs and blockchain will collide with virtual reality to create an interactive, fully-functional gaming world. In order to take things to the next level, gamers will be able to communicate with each other. In addition to being able to display their gaming accomplishments, they will also be able to play head-to-head against others around the globe. Shortly, NFTs will entirely change the way the gaming community interacts, plays, and consumes content.