NFT Farming involves earning rewards on an on-chain platform for participating in Non-Fungible Token (NFT) farming activities. In fact, these synergies comprise a digital trading platform as well as a video game.
This NFT farming article also discusses other fintech innovations, so keep that in mind before we go further. This guide on how does NFT farming work will explain terms like DeFi, Yield Farming, and NFTs so you won't get confused.
How does Yield Farming work? NFT (Non-Fungible Tokens). This will provide you with more knowledge and aid you in further understanding.
With the advent of online gaming, we have seen groups of players selling in-game currencies for actual money on these virtual markets. The rise of blockchain technology and decentralized finance is making virtual farming gold a viable business opportunity, which developers have traditionally frowned upon.
In the same way, NFT farming is similar to yield farming in the DeFi sector. There is nothing more exciting than active players in a virtual world, gaining items or in-game currency that can be sold for cash and profit.
The Small Love Potion (SLP) from Axie Infinity (AXS) is a good example. Players can earn SLP tokens by winning battles, which can be sold on the open market. In certain countries, people can make a living from this because it produces a certain income.
What Is NFT Farming?
The idea behind NFT farming is to use NFTs to create value or tokens to create NFTs as a type of security. The NFT merging DeFi allows you to earn money by trading your NFTs on the network. NFT farming offers a higher stake or reward, while also being compatible with yielding farming.
Consequently, this provides NFTs with more liquidity and, in some cases, more usefulness than before. In addition, this kind of NFT farming is a method of making money by betting tokens on an application's future success.
Buying rare and unique NFTs is the first step to using the NFT. But not compulsory these unique or rare NFTs may come costly. You can buy cheap NFT for farming purposes but then the output would not be as much as unique or rare NFT.
Once you buy the NFT then, you may change your prizes for your new NFTs. NFTs become earnable depending on a number of factors, as well as what tokens you stake. You should also consider the purpose and return of the project. Now let us see how NFT Farming works.
How Does NFT Farming Work?
Ethereum, Polygon, and Binance Smart Chain are among the blockchains that support NFTs. The digital assets comply with international standards and can be used in a variety of ways. To put it simply, NFTs are interoperable. If you don't have an account on Binance create one now!
Multiple smart contracts or programs can be linked to digital assets. A crypto wallet is required for conducting NFT farming.
Metamask recommends connecting with Polygon, Binance Smart Chain, and Ethereum blockchain in addition to the crypto wallet. A specific token will be required for that wallet, depending on the platform. This token will need to be staked in a pool. The final reward comes from a proportional share of the pool.
Furthermore, a basic idea in this scenario is the staking portal. Likewise, a staking portal is where you can fit NFTs into vaults from which you earn rewards.
NFT Farming Gamification
The gamification of yield farming and NFT farming is a trend the industry will see in the future. The operation of yield farming is gamified with gamified yield farming or NFT farming. In addition, Alien Worlds and Cometh products complement the concept of yield farming by adding a gaming element.
In contrast, Axie Infinity is more interactive and you can play online. As well as the Axie Infinity, players earn Smooth Love Potion (SLP) tokens that they can sell for cash or use to purchase or create new NFTs. Axies will be the new NFTs, and players will be able to monetize them in a variety of ways.
Battles with Axies will provide players with more SLP tokens that have real value. Breeding will also produce additional Axies. NFT can be sold on the market after they have created them.
Several NFT-based yield farming platforms are available on Binance Smart Chain. Users must first obtain an NFT with specific powers before they can begin farming and generating tokens. A yield boost from NFTs is then available. NFTs and DEF are then linked.
A Rise in NFT-Based Yield Farming in Blockchain Gaming
The blockchain gaming space is getting a new player in DeFi. Pro gamers will appreciate this news. Each gamer can now demonstrate his or her gaming skills and collect rewards in the form of NFTs. Once they have staked certain rewards, they earn yields by playing the game.
Additionally, NFT will disrupt the gaming industry after art and music. In addition, blockchain-based gaming platforms nowadays use NFT gamification with yield farming in order to keep their gamers hooked with rewards.
In addition, we will discuss some DeFi gaming platforms that leverage yield farming and NFT gamification.
Read More – 10 Best NFT Games Games – Play to Earn Crypto Games
Bunicorn.Finance DeFi and Blockchain Game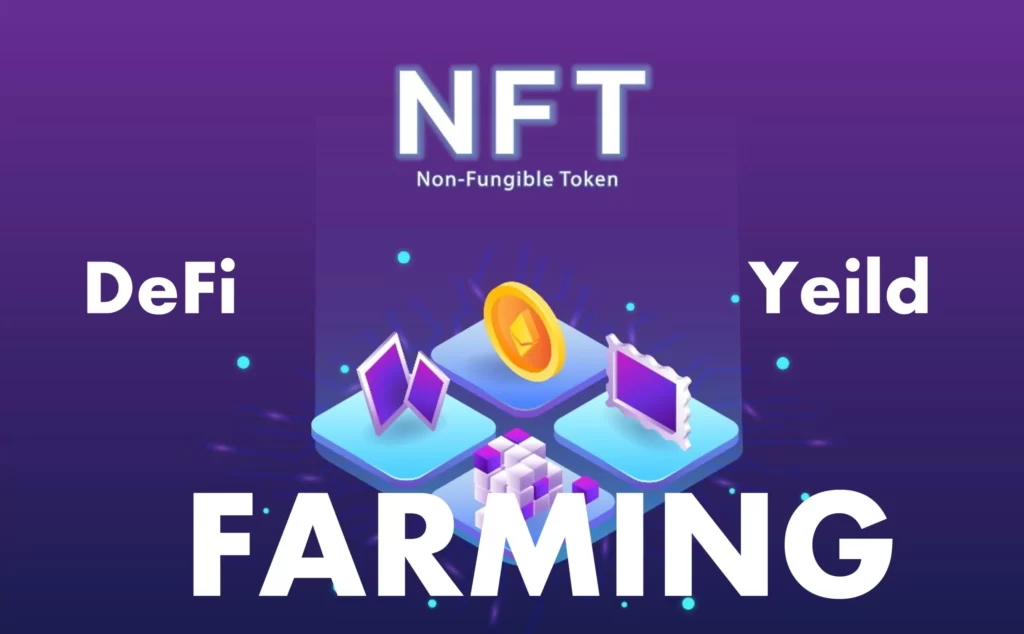 The gaming activity at Bunicorn.Finance is at a whole new level. DeFi gaming is a platform that combines DeFi and blockchain gaming. Additionally, it uses NFT gamification to transform yield farming. Moreover, the NFT space has experienced a significant boom.
Consequently, most of the uses for NFT involved copies of digital contents such as artwork, music, videos, and game items. Currently, Bunicorn is piloting a new mining model that rewards them with NFT tokens tied into NFT collectibles instead of giving the farming reward directly to the users.
For clarification, Bunicorn's collection of NFT collectibles differs from other platforms in that it contains real time-locked collectibles similar to bonds or vesting periods. The users are prevented from dumping their tokens quickly after obtaining them from the mining pool.
Additionally, users will be able to convert their NFT collectibles into BUNI tokens once the vesting period has ended. However, customers can also trade certain NFTs on other marketplaces and make them liquid at the same time.
MOBOX NFT & DeFi Gaming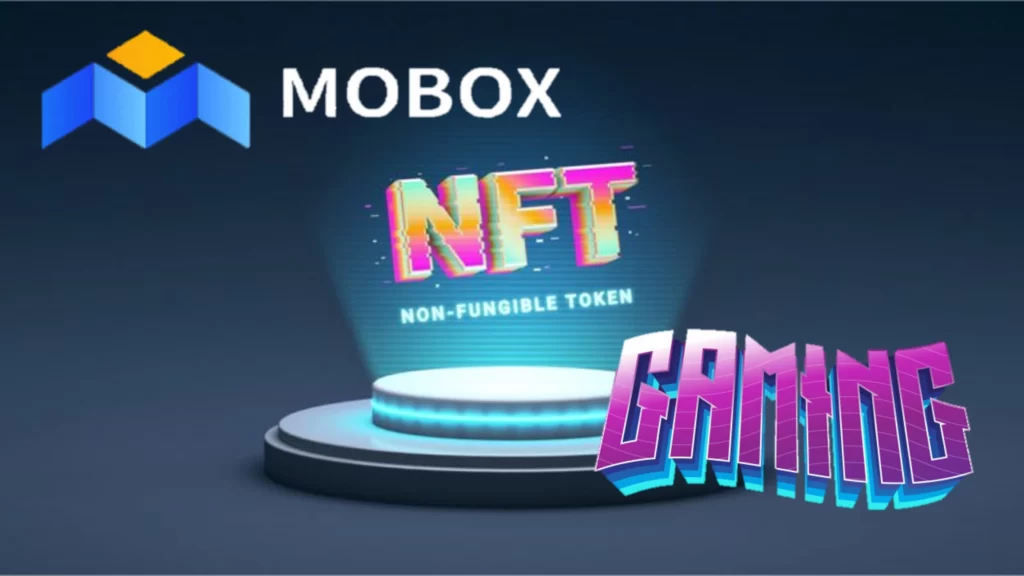 By leveraging the growing gaming industry, MOBOX ensures that users will have fun while earning income. It is a unique platform for farming that also features game play in the DeFi space. Furthermore, the platform gives them ultimate action by combining NFT, DeFi, and gaming.
Moreover, MOBOX offers unique infrastructure combining NFT, DeFI, and gaming while still allowing users to farm NFTs using liquidity pools. The platform is also useful for helping users build yield strategies and create NFTs that are unique across different chains or games. Binance Smart Chain (BSC) powers it.
After the platform was launched, it was trading about $5 million worth of NFTs within a week. The MOBOX platform was developed by experienced members with deep knowledge of gaming and blockchain dApp development.
Zookeeper NFT
The Zookeeper Dapp is based on the Wanchain and is a yield farming application. Its primary objective is to create a fun and profitable farming method. As of now, you can farm both ZOO and WASP token at the same time for higher APT rewards.
Most people like the platform for its dual farming and its high APY. NFTs are also a big plus.
To ensure that those farming will get more rewards, Zookeeper NFTs have been designed to be linked to a liquidity pool. To get the target amount of liquidity, users can also set a time frame for locking liquidity.
Pulsar Farm Yeild Farming
Due to its combination of yield farming and gamification, Pulsar Farm leads the market. Additionally, it is a DeFi game built with BSC and polygon. Since the launch, it has experienced more than a thousand active wallets with a lock-up of over $7 million in the smart contract.
Users can also participate in PvP (Player versus Player) games in the Pulse Arena, where alien pets act as NFTs. To receive more wins, your pet needs to be leveled up. The number of active wallets has exceeded a thousand since launch, and more than $7 million has been locked up in smart contracts awards you can get based on your winning streak. In other words, if you go on a winning streak, you will get more rewards.
Additionally, there is a leaderboard that gives extra BNT tokens to the top players. All profits from the NFT sales are burned in order to maintain the balance of the ecosystem. A player's investment, however, is protected by an insurance model built into the platform.
Also, the Pulsar beta game works to reduce whale and bot threats to farming. This enables them to take part in the pre-sale event. For the NFT, you'll receive Beta Pulsar tokens and limit the risk of price dumping.
Why Platforms Offer NFT Farming Opportunities
Through NFT Farming, firms can provide clear added value for their end-users. There are varying results from NFT farming. However, most rewards are collectibles or utility-based NFTs. The benefits of NFT farming could, however, be the same as those of projects that don't utilize staking or yield production.
Using NFT farming, users can gain access to NFT assets that are exclusive to the platform. Developers' ecosystems are strengthened as a result of this, and consumers can also benefit by gaining access to additional coins that are not currently available on the market.
What are Risks of NFT Farming
NFT Farming is an innovative method of growing your crypto portfolio. However, it comes with its own risks, as does almost every other aspect of blockchain. A major advantage and disadvantage of the system is its composability.
Due to the build-up nature of NFT platforms, multiple blocks can crumble if a single block fails. Bugs in smart contracts are also a serious concern. Many of these technologies are still in development. Crypto traders would suffer catastrophic losses in the event of a failure in operation.
Read More – Cypherpunk NFT Why YOU Need to Buy Now! What's the Hype?