The OneRare platform will allow users to create non-fungible tokens (NFTs), sell them on a marketplace, and create NFT recipes and mini games using the ingredients.
The OneRare startup's goals is to partner with celebrity chefs, restaurants and brands in the food and beverage industry.
Globally, the metaverse market reached $47.69 billion in 2020 and is estimated to reach $828.95 billion by 2028
What is OneRare Blockchain Metaverse Startup all about?
OneRare blockchain startup based in Delhi is building a 'Food Metaverse' with $2 million in seed funding from angel investors and investment funds.
Through the 'foodverse,' (Food Metaverse Game for Web3) food enthusiasts will be able to interact with the blockchain, interact with their favorite food creators, play immersive games, and connect with other foodies around the world.
A number of notable blockchain angels have also backed the startup, including The Sandbox, Polygon, WazirX, Altcoin Buzz, Unbound Finance, Enjinstarter, Formation Fi, Solana, LEGO Games, Frontier and others.
Using food as the basis for its virtual world, OneRare has created a Foodverse (food-based metaverse) that comprises four separate categories.
In the first part, for example, farmers grow crop ingredients.
In second place is the Farmer's Market, where collectors buy ripe fruits and vegetables from farmers.
Likewise, the Kitchen feature lets users read recipes and combine ingredients to make their own dishes.
There is also a Mini-Game Playground for NFT owners.
Read More – Belugies NFT Earns $1M in 10 Minutes
Want to Buy Bitcoins and other Cryptocurrencies Download Binance or Scan the code.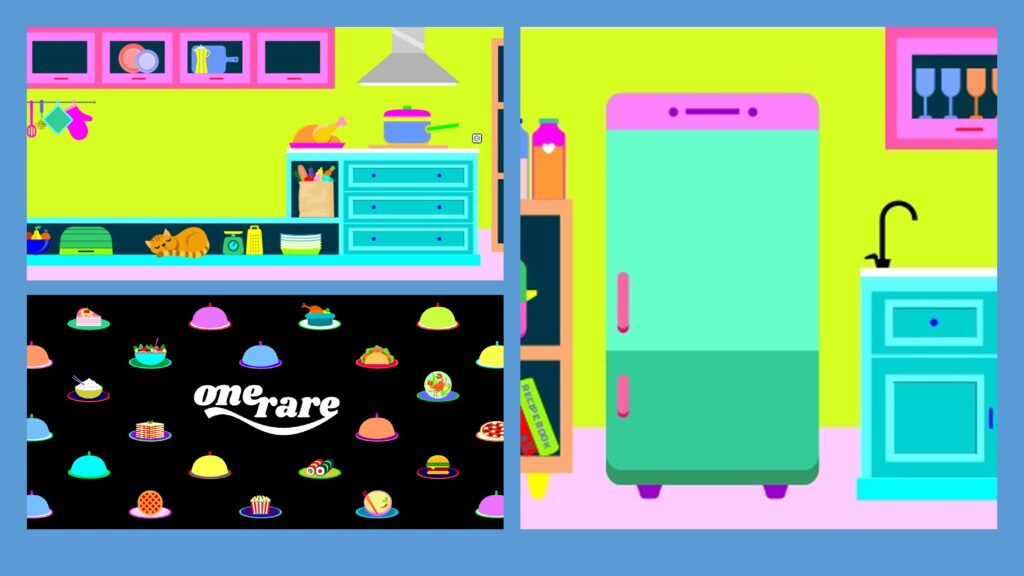 In partnership with celebrity chefs, restaurants, and food brands, the project plans to reach an international audience for the Food & Beverages Industry.
Furthermore, the startup plans to make NFTs tangible by allowing users to exchange OneRare NFTs for meals and deals at actual restaurants. It will be India's first Metaverse Game?
The newly raised capital will be used for expanding the company's team, developing new products, and expanding the scope of its foodverse offerings. Chefs and restaurants will also be onboarded with some of the infused capital.
Also, the OneRare utility token (ORARE) will soon be launched publicly.
The ORARE Utility Token can be used to buy in-game new upgrades, utilized in the playground, can be used in farmers market etc.
🍟 Immerse in our Gamified Foodverse to create Dishes | Play-to-earn Farm, Farmer's Marketplace, Kitchen, & Mobile Gaming Playground.
🍕 Food Partners to Web3 Projects | Special Menus for Web3 games & characters, Food Catering for Web3 events.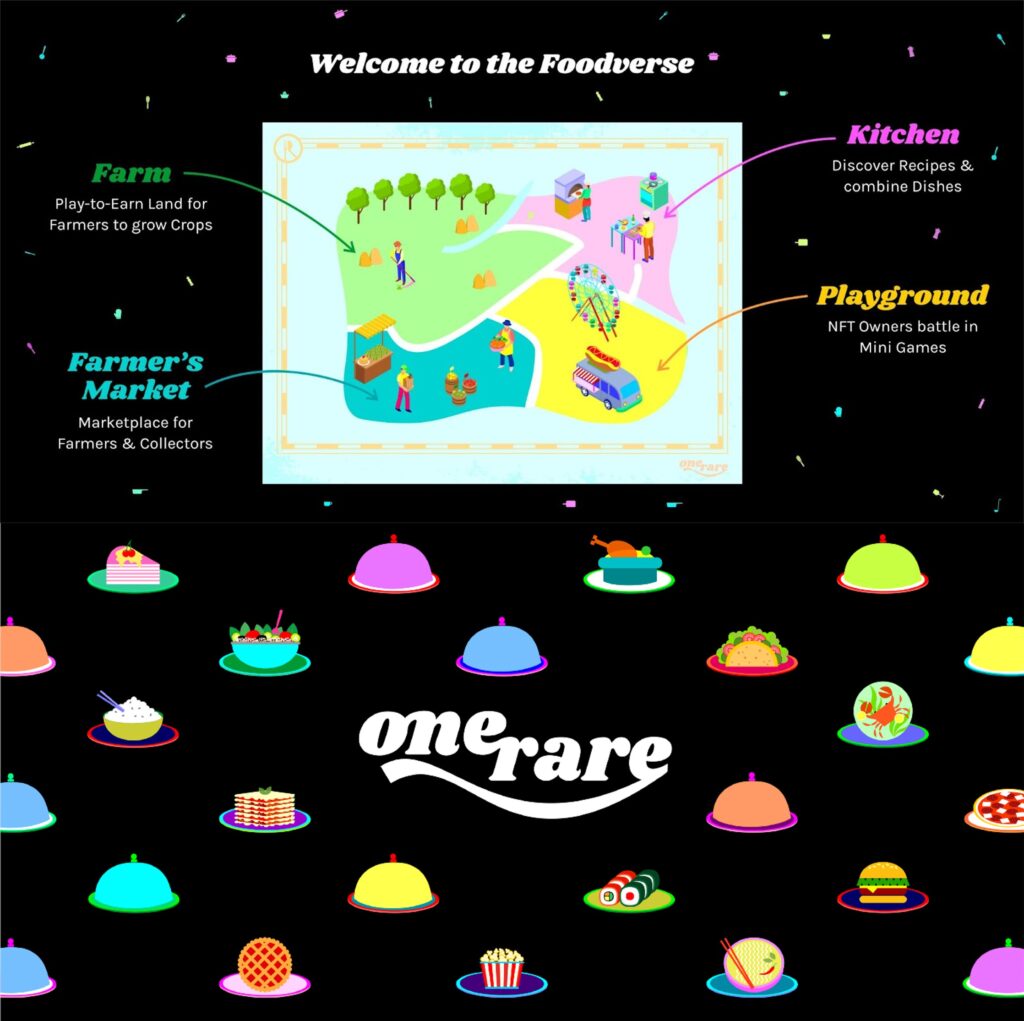 OneRare Metaverse Food Partners Update
One of the world's first Foodverses, OneRare, has partnered with Thetan Arena to provide their Heroes with a full stomach during battle.
OneRare has been announced as Thetan Arena's official food partner, and will offer customized food menus for the three heroes – Tanks, Assassins, and Marksmen.
Together, OneRare and Wiv Technology have created a powerful F&B platform on the blockchain that brings together two F&B technologies. As a result of WiV's expertise in wine, OneRare is stepping up its beverage game and bringing a unique offering to the table. It will allow users to pair.
MyDefi Pet has partnered with OneRare as its exclusive food supplier to offer a delicious product to the DPET community. The game pets' favorite foods will be available on the DPET menu, exclusive to OneRare
A licensed digital collectibles platform, Fantico, partnered with Indian producer, director and actor Kamal Haasan last week to launch a digital avatar of the actor that will be based on a game. Among other stars who have entered the Indian NFT market in various capacities are Amitabh Bachchan, Sunny Leone, and Salman Khan.