Who doesn't like decorating their home in an elegant and luxurious way and impress our friends and family? Mostly, women are more enthusiastic about getting affordable deals on ornaments and household items to decorate it. You can find numerous ideas and techniques online to make your home look beautiful.
But I believe everything is up to the person's creativity and expertise. The more innovative you can get, the better it is. Some people like purchasing ornaments to give their home a sophisticated look while some go for paintings. But, have you ever thought flowers can do a wonderful job as well. I mean, sure their life is short, but who cares? Give your home a refreshing feel with delightful fragrances with flowers as flowers symbolize happiness
There're some brands that deliver fresh flowers straight to your home. Try availing Zing Flowers Discount Codes for purchasing flowers at reduced prices. Given down are some simple tips that you can use to decorate your home with flowers to make yourself happy.
Tips to Decorate your Home with Flowers to Make yourself Happy
1) Buy Fresh Flowers
When decorating your home with flowers, don't buy artificial flowers. Artificial flowers lack that fragrant feel. This is exactly what you are aiming for here. Besides, artificial flowers require extra care, as well. Place these real flowers in a beautiful vase and put it on a table as a centerpiece.
You can add some soda or crush some aspirin and add it to the vase water. To keep the petals fresh, mix a few drops of vodka with some sugar and spray it onto the petals. These tips tend to add more life to your flowers. This way, you would be able to save up and make yourself happy as well.
2) Choose the Flowers
Flowers come in a wide range of variety. Choose the ones you fancy the most, and that fits your home décor. There might be a lot of flowers which you might get adjusted too. If you're placing a big centerpiece, then go for big flowers. Flowers come in different sizes big and small, some fragrant while some our completely scentless.
So, do your research before you order flowers. Choose flowers that are vibrant in color and give a refreshing feel. Don't go for dull ones, not until or unless you're following a theme.
Read More – What is Loquat? Powerful Loquat Fruit Benefits
3) Flower Decoration on Wall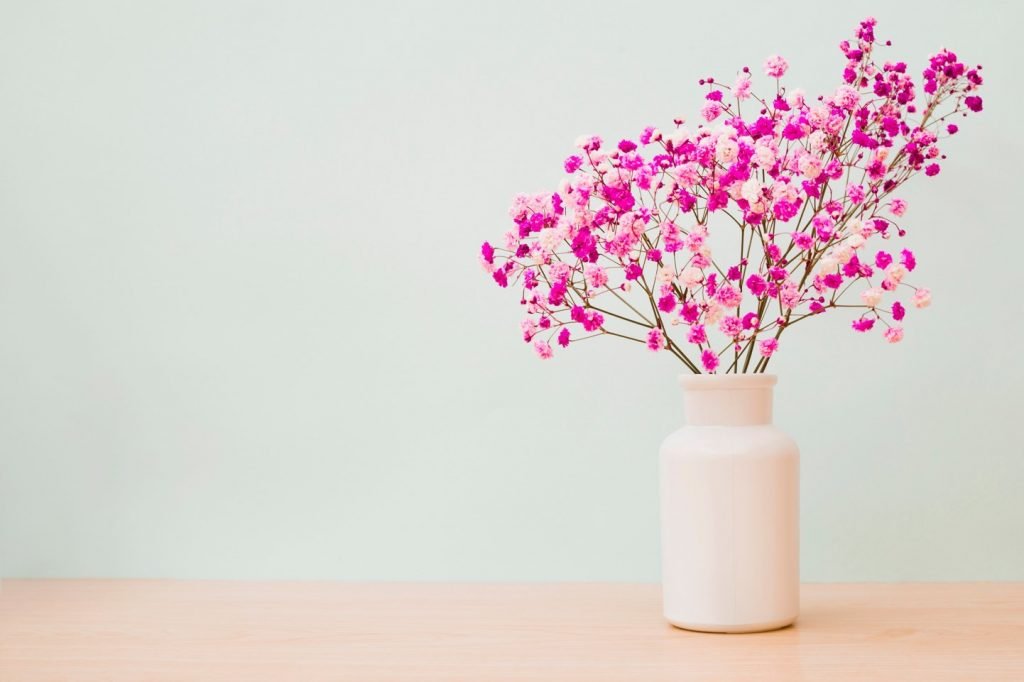 Not only, you can put flowers in vases to make yourself happy, but you can decorate your wall with it. For this purpose, use artificial flowers. Real flowers are a no go. As they can't stick to the wall for a long time. Artificial flowers are long-lasting as well and require no maintenance as well. They could be found in various shapes, sizes, and even on frames too. Conceptualize the type with the wall color. Make sure they both fit together.
Choose a light color for the flower if your wall is of dark color. Make sure they both give a sophisticated look because that is what we are fighting for.
4) Put Some Flowers in the Kitchen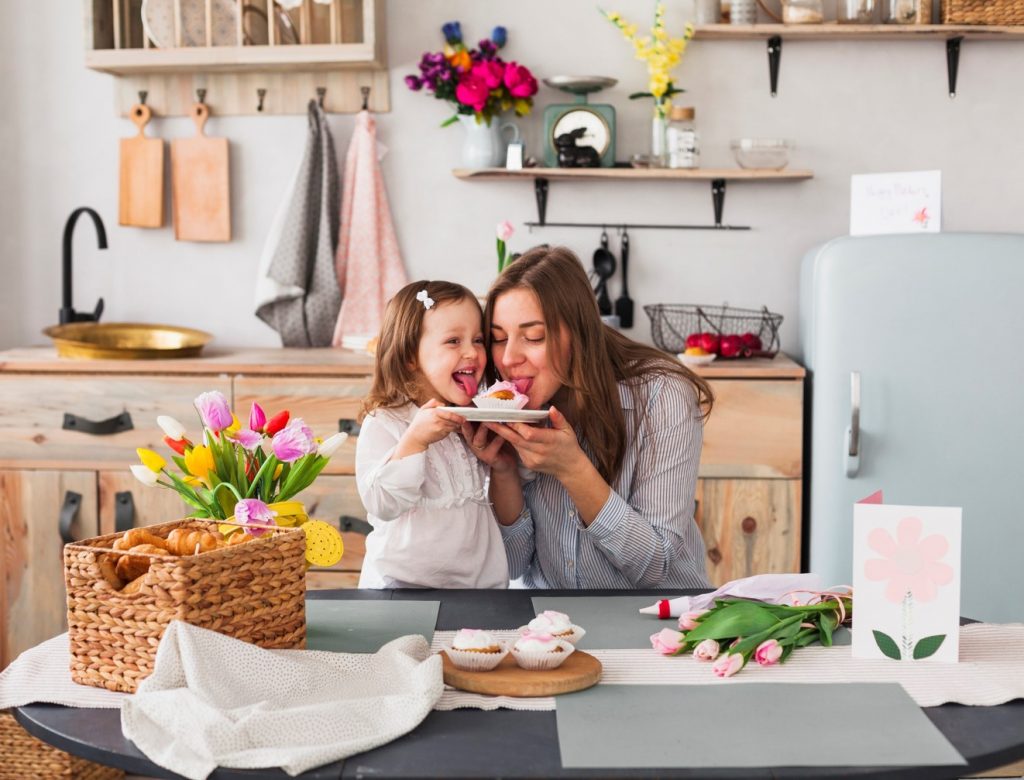 Women spend most of their time cooking in the kitchen. Flowers in the kitchen are the perfect solution. White hydrangeas look amazing on white countertops. I personally use them a lot. They give off a very fresh feel. Keep me motivated and active in the kitchen. If it's spring around the corner, then mix things up a little bit. Get some different shades such as pink, purple, and yellow and place them in a jar by the window.
5) Master Flower Arrangement
No need to buy expensive flower bouquets, when you can make some yourself. All you have to do is master the art of flower arrangement. Look up some videos online on Youtube to get some fruitful ideas. Initially, remove all the thrones by clipping or using scissors. Get rid of all excess leaves that might pull the flower down when submerged in the water.
Always, be mindful of keeping large flowers at the center and then small flowers around them. Use a tin foil or thermoPore to keep the flowers intact and in place. Ensure the flowers you use to match each other in contrast. Always make a 45-degree cut at the end of the stem before sinking it in the water.
6) Put them on as Coffee Table.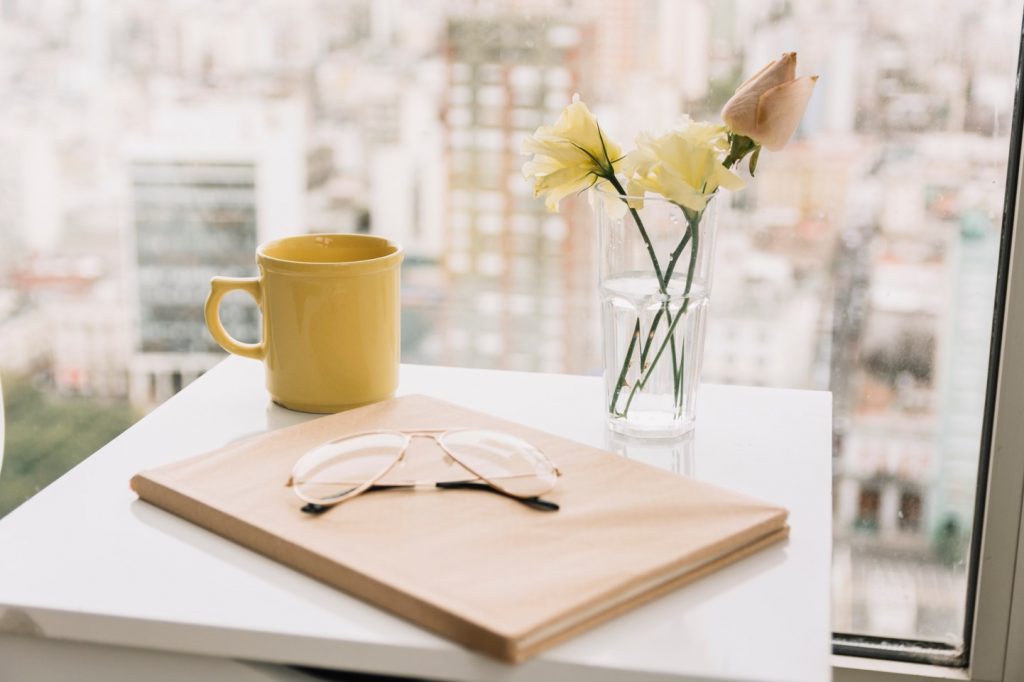 Apart from setting them on kitchen counters, your coffee tables also work best for décor. Putting flowers on coffee or side tables give an amazing appeal to the eye. Make yourself happy and impress your friends and family by setting fresh blossoms and roses right at the center near the seating. These flowers will give off a new feel to your guest and the whole room.
Wrapping it All Up
Decorating your home with flowers is a splendid idea to make yourself happy. I have given some simple tips in the blog above. Check these out and leave us your feedback in the comment section down below.
Read More – 9 Natural and Effective Home Remedies for Acne