Looking for the best lipstick shades for Indian skin tones? Well, when we talk about lipstick shades, it's not always you can pick whichever you like. Just like foundation, concealer, and other makeup products, lipstick shades are to be selected as per the skin tone.
Yes, you heard that right. Especially, when you talk about Indian skin tone. The Indian skin tone is very different and has a wide variety just like others. But the concentration of cool and warm undertone makes all the difference.
Here in this article, we will go through the best lipstick shades for Indian skin tones. But before that let's see what is skin tone and which one is Indian!
What is Skin Tone?
You can differentiate skin tones from fair to dark, and it all depends on the undertones that make the skin look fair, medium, or dark. In western countries, the fair skin tone people have a pink undertone, whereas in India (one of the eastern countries) it is Yellow.
The undertone color differs because of the weather conditions. In Indian skin tones the undertone color ranches from olive to gold-yellowish. Here in India, we also have fair, medium, and dark skin tones.

Now, as you know what is skin tone, and which are Indian skin tones, let's move ahead and see which are the best lipstick shades for Indian skin tone.
What makes Indian skin tones unique?
Indian skin tones are some of the most unique and beautiful in the world. From light porcelain skin to rich chocolate brown, Indian skin comes in a wide range of colors and shades.
There are several factors that contribute to the unique Indian skin tone:
First, the geographical location of India allows for a wide range of skin tones, as there is a large amount of sunlight exposure in the country.
Secondly, the genetic diversity of the Indian population also plays a role in the wide range of skin tones. India is home to a large number of different ethnic groups, each of which has its own distinct skin tone.
So, what makes Indian skin so special? It is the combination of factors like geography, genetics, and environment that make Indian skin tones some of the most unique and beautiful in the world.
Why is choosing the right lipstick shade important?
When it comes to lipstick, there are a lot of different shades to choose from. And while it may seem like a trivial task, choosing the right lipstick shade can actually be quite important. The right shade can complement your features and make you look your best. It can also boost your confidence and help you feel more glamorous.
So, why is choosing the right lipstick shade important? The answer is simple – because the right shade can make all the difference in your appearance. When you find the perfect shade, you'll know it. And you'll feel better than ever before.
How find the perfect lipstick shade for you?
When it comes to choosing the perfect lipstick shade, there are a few things you need to take into account:
First, consider your skin tone. If you have a fair complexion, you'll want to steer clear of dark shades, as they can look a bit harsh. Instead, opt for lighter shades, like pink or nude. If you have a darker complexion, you can go for bolder shades, like red or plum.
Next, think about the occasion you'll be wearing the lipstick for. If you're looking for a casual everyday shade, nude or pink lipstick is always a good choice. But if you're looking for something a bit more glam, like a night out on the town, then you can go for a bolder shade.
Finally, consider your personal style. If you tend to dress more conservatively,
Now you know, everything about skin tones, Indian skin tones, why is it necessary to choose the right lipstick shade, and how to find the perfect lipstick shade for you. So, it's time we move ahead and look at the 15 best lipstick shades for Indian skin tones.
15 Best Lipstick Shades For Indian Skin Tone
When it comes to finding the perfect lipstick shade, it can be tricky to know where to start. If you're not sure what color will complement your Indian skin tone, never fear!
We've compiled a list of the 15 best lipstick shades for Indian skin tone, from nudes to reds and everything in between. With this guide, you'll be sure to find the perfect color to suit your style.
1. Ruby red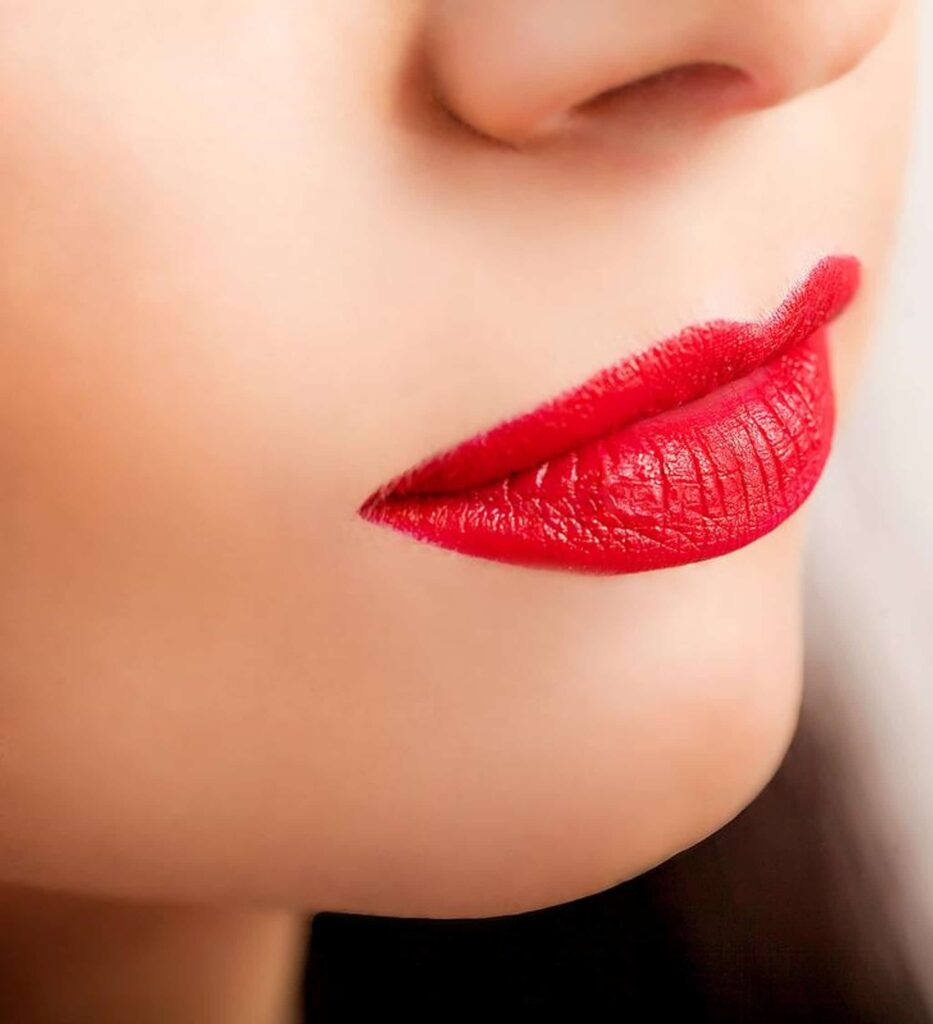 It was obvious that this color was to be in the first place in the list of lipstick shades for Indian skin tone. The ruby red color goes well with all skin tones including fair, medium, and dark. Also, the color red looks perfect on every outfit, from traditional to western wear. Go with the glossy one for the queen-like appearance at any event.
2. Burgundy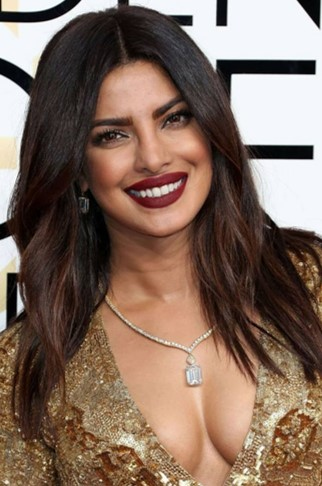 Looking for an edgy and sophisticated look to adorn at a family event? Well, what's better than the color Burgundy? This color will put a spotlight on your face and will give you the boss lady vibes. Pick the waterproof, smudge-proof, vegan, and cruelty-free option for the best results!
Read More – How to Clear Open Pores on Nose for Oily Skin
3. Deep red
The safest choice for an Indian event is the deep red color. You can wear it on occasions like date nights, weddings, reception, and any celebrations. Deep red has a hint of berry shade in it, which makes it complements all the Indian skin tones. Also, if you are picking a lipstick that will last more than 12 hours, be ready to rock'n'roll at the event.
4. Brick red
Another red color on the list is – brick red! We swear this one is the last red on the list. Brick red is an ideal choice for those who don't like bold red or dark red. It is one of the most loved and warmest red shades among Indian women. It enhances the look of your skin and goes Perfectly well!
5. Pink nude
Want to go for a look that is both feminine and fun? Try the pink nude shade. This shade can flatter almost every Indian skin tone. Pink nudes have the right amount of peach and coral undertone making them an excellent choice for our skin. Wear this pink nude shade to the college or office and see the magic it unfolds!
6. Dark berry
As said earlier, Indian skin tones have a yellow undertone, and guess what, the dark berry shade suits best the Skin tone with a Yellow undertone. It is a sexy and perfect color to wear to functions or events. You can wear this lip shade with both traditional and westerns.
7. Dark Fuschia
Dark Fuschia is a hot pinkish color, that will suit the Indian skin tone. It is a shade that screams the boss lady with its color. And the reason we said it suits all Indian skin tones, is because the formulation of Fuschia color has both warm and cool tones.
8. Golden brown
This shade is perfect for fair Indian skin tones. The golden brown color is the darkest shade of brown which looks better on pale skin, hence fair skin. When wearing brown shade, make sure you define your lips properly, as brown shade tends to make your lips flat.
9. Brown nude
If nothing seems right, pick the nude shade. It is a whole-n-sole color that goes with most Indian skin tones and gives you the flattering look. For nudes, go with De'lanci's matte lipstick. So whether you are adorning the no makeup look, or going for the dramatic eye makeup look, the nude lipstick will save the day!
10. Wine
Another color that is one of the best lipstick shades for Indian skin tone is Wine. The undertone of wine shades is from light pink to purple. The reason it is called wine shade is its resemblance to the color of the wine.when you are picking the wine color, make sure you get the matte and the one that is waterproof, transfer-proof, and smudge-proof.
11. Plum pink
Another shade that goes with all the Indian skin tones is the plum pink color. It has all the shades that go with the warm, neutral, or cool undertone. This shade is ideal for everyday or office wear. Wear that and see how you emit the attitude of a boss lady with just a look. It makes you more confident and authoritative.
12. Brownish-pink nude
The brownish-pink nude goes well with the Indian skin tone with a warm undertone. It is one of the prettiest nude shades you can have on your vanity. Get it in the matte and wear it daily to your college, or the office. This shade will go well with all your outfits and make you look outstanding among others.
13. Deep Maroon
Another perfect shade for the Indian skin tone is the Deep Maroon. It is one of the most underrated lipstick shades in the market which goes well with all Indian skin tones. The cherry undertones make it flattering for every skin tone and look good with all the outfits and on each occasion. When going with Deep maroon pick the formula that is long-lasting and reapplying is not necessary.
14. Mauve
Mauve a mixture of cool-toned pink and purple undertones makes it perfect for fair and medium Indian skin tones. Pick the creamy lipstick shade for Mauve color, the matte shade might make your lips dehydrated. If you have the matte shade, apply gloss on it and enjoy the magic of the Mauve shade.
15. Dusky mauve
The last one on the list is the dusky mauve shade from the family of Mauve shades. Dusky mauve is a combination of deep pink and berry, which makes it an amazing option to suit all Indian skin tones. Get this sexy shade of lipstick and wear it to your date night or a formal meeting and see how it helps you in acing both of them!
Wrapping Up!
With this, I would like to put an end to the best lipstick shades for Indian skin tones. There are a variety of lipstick shades that are flattering for Indian skin tones. Nude shades are perfect for everyday wear, while bolder shades can be used for special occasions. No matter what your preference is, there is sure to be a lipstick shade that is perfect for you. So what are you waiting for? Go out and get your perfect lipstick shade!
Read More – Why Is There Dark Skin Around The Nose Crease (And How To Fix It)