The struggle to find the best foundation that works well on your oily skin is real and horrific. How many breakouts and embarrassment due to oxidation of foundation we need to bear before we can get that magical formulated foundation that gives us airbrush finish without making the skin greasy at all. That is why we have put together some of the best drugstore foundations for oily skin you can't stop falling in love with.
Products of the best quality sell themselves. Isn't it true? I know you completely buy into it. That is why the oily skin foundation I am going to share with you is the bestselling not because it's affordable or there are great marketing efforts behind them.
But because they work so magnificently, if an oily skin beauty uses it they fall in love with it and share their experience about the spectacular foundation that provided them an alluring look regardless of having oily skin.
We cannot even blame sebaceous glands that reside in the pores of oily skin and work proactively. Because it helps to keep our skin moisturized and hydration that indirectly helps to combat signs of aging.
But when it comes to makeup it spoils our charm by making our face dull. But now you will find something that will surely combat the problem and let your skin flaunt with a gorgeous glow throughout the day.
If you use compact powder frequently on your makeup, you may have noticed that it makes skin cakey and sits into the fine lines. Although it is a great way to absorb oil from the skin. But you should use a compact powder formulated with micro minerals that absorb oil without making your skin greasy.
I know you are just waiting to get these amazing foundations revealed for your oily skin. So, let's read through with me.
5 Best Selling Drugstore Foundation for Oily Skin
Choosing the foundation that is good for your oily skin is not hard for you now. Because I did a lot of guesswork and research, before I had written about these amazing foundations for oily skin. Moreover, you can choose a foundation according to your choice, whether you love the matte, velvety finish, or shine-free. You are free to pick the best one for you.
1. L'Oréal Paris Infallible Pro-Matte Foundation
Are you looking for a foundation that looks natural on your face, gives you full coverage, and stays up to 24 hours, and seems like you have just applied your makeup. If this is what you want L'Oréal Paris infallible pro matte foundation will never let you get disappointed.
This magnificent foundation comes in a plastic tube. It is one of the best liquid foundations for your oily skin that blends into your skin perfectly and provides a semi-matte finish. Moreover, it matches your skin tone miraculously because it has 30 different shades that cover all skin tones and colors.
Overall, the infallible foundation is the best fit for oily skin beauties but always remember to moisturize your skin well to prevent dryness.
2. Revlon ColorStay Foundation
Meet the runner-up that comes in the category of the best foundation for oily complexion. Revlon color stay foundation comes in a beautiful round glass bottle that looks pretty. Let me talk about how it is a good foundation for beauties with oily skin.
Revlon color stay foundation is a liquid foundation that comes in thin consistency. Its effortlessly blendable formula gives you an airtight finish. Moreover, it is not only good for your makeup but for your skin as well because Revlon color stay foundation contains salicylic acid and SPF 15 which provides you full coverage while protecting your skin from the sun.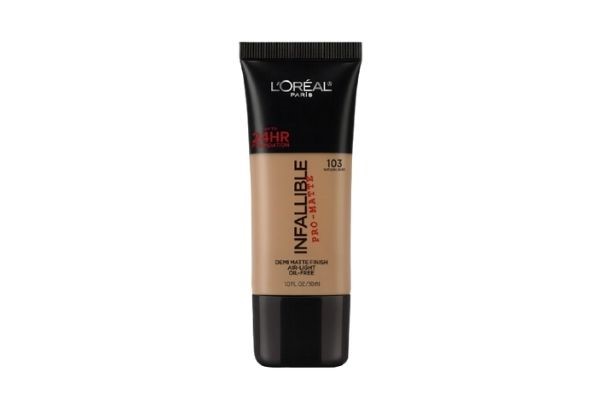 3. SUGAR Ace of Face Foundation Stick
A medium-coverage foundation that gives you the edge over your oily skin. The sugar foundation stick is great for lazy beauties like me. This non-oily foundation allows you to apply your makeup without a mess and it is easily blendable on oily skin.
This foundation gives a semi-matte or velvety finish to your oily skin. The thing I like the most about sugar foundation is. It is compatible and travel-friendly not only because it fits in your makeup bag but also because it gives you a flawless look all day long. If you travel a lot you can always keep loose powder to keep your skin oil-free during the best days of your life.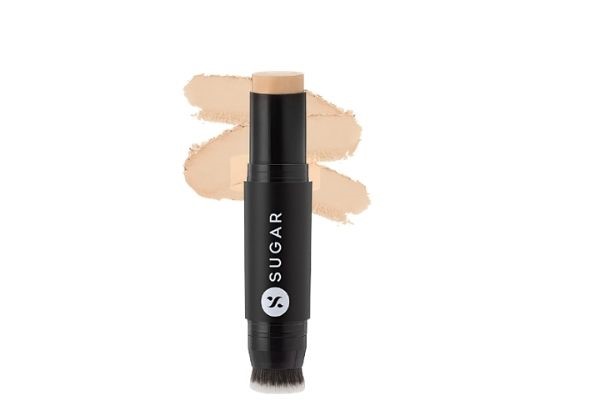 Read More – How to Choose the Best Face Serum For Your Skin Type
4. Estee Lauder Double Wear Stay in Place Makeup
How about if you could get a foundation that does not only stay longer but also combat your gorgeous look from heat and sweat. In summers sweating is the biggest challenge oily skin beauties have to face and it makes their confidence and enthusiasm go downhill.
But Estee Lauder foundation that comes in a glorious glass bottle in runny consistency gives you the confidence to look gorgeous in moist, heat, and even in sweat. This foundation stays on your oily skin if you don't clean your face. It allows you to gain all the administration you could not imagine.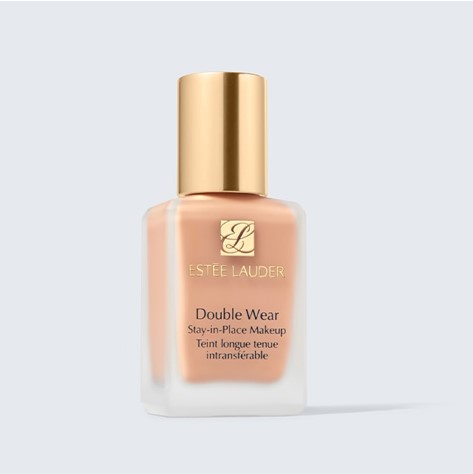 5. Maybelline Fit me Matte+Poreless Foundation
A great foundation for acne-prone skin, teenage girls and ladies from all walks of life that allows them to look naturally beautiful with its micro mineral's properties. Maybelline fit me matte+poreless foundation keeps skin shine-free and gives you a semi-matte finish with medium coverage.
Since it provides a medium coverage, it is best for the cause look but it will make you look charismatic because it will be really hard for people to detect that you have a foundation on. So, you can flaunt as much as you want with the miraculous mattifying foundation.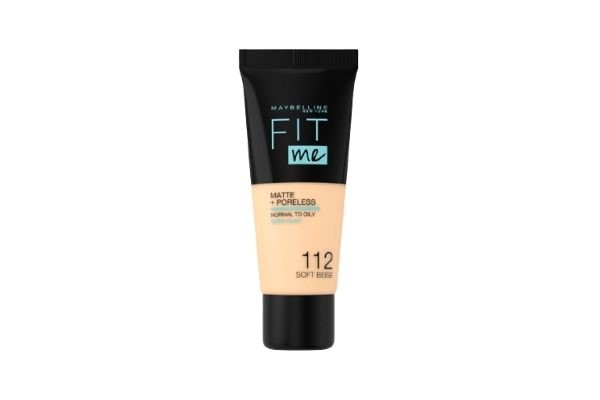 6. Clinique Acne Solutions Liquid Makeup
Would you like to give a try to the non-oily drugstore foundation for treating your oily skin while providing it a spectacular semi-matte finish? If you do, Clinique acne solutions liquid makeup is something you should try.
Foundations formulated for acne-prone and oily skin cover the acne bumps and blemishes on the skin surface but Clinique formulated a special foundation formula for oily skin beauties that treats skin and reduces acne and blemishes. Moreover, it has a great staying capacity and the ability to blend easily which gives you a flawless finish.
I hope you loved reading our article and the best-selling foundation for oily skin that gives you a flawless airbrush finish throughout your day. These foundations are not only bestselling but also good quality foundations produced by best cosmetic brands that always give priority to providing great value to their customers.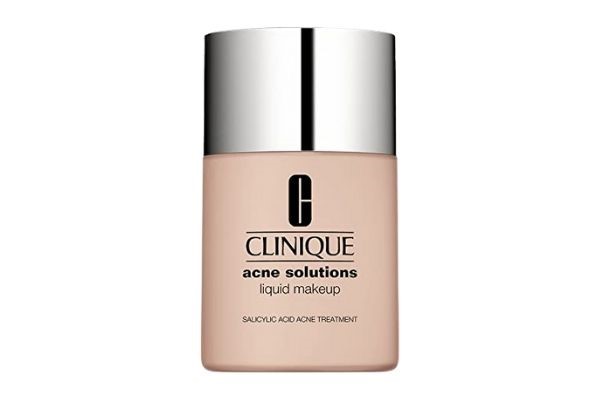 Read More – 9 Natural and Effective Home Remedies for Acne